Resources for Campus Sexual Assault Victims Students Should Know About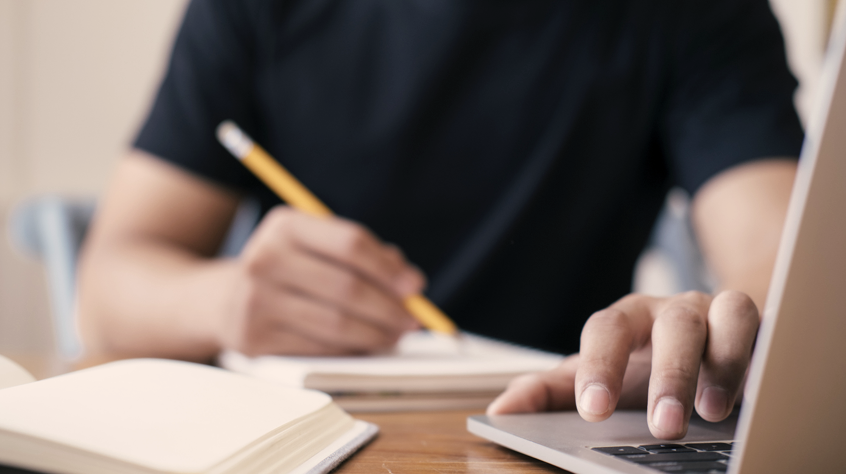 Sexual assault is one of the biggest problems of modern society, and it definitely lacks discussion. According to statistics, 19% of sexual contacts in US campuses took place without mutual agreement. This means that one in five students undergo sexual assaults. Unfortunately, victims are often ashamed or afraid to report, which only complicates the problem. In this article, we'll try to give you as much information as possible and supply with useful resources for campus sexual assault victims.
With our buy essay club company buying a cheap essay safely.
Statistics
Sexual contact without an agreement is a rather common problem that concerns both genders in colleges all over the country and beyond. Based on the latest surveys, only 26% of all females and 23% of LGBTQ community victims report on sexual violence. And only 7% of men are courageous enough to report on being sexually assaulted. You can calculate how many people are afraid to talk about violence.
Based on the Rape, Abuse, and Incest National Network report, for the past ten years, 11% of all US students were sexual assault victims in different forms: from unwilling touching to violent rape. Moreover, 5% of students had to face stalkers. According to the same report, students between 18-24 have the highest chances of being sexually assaulted (78% – female and 20% male students).
How to prevent the assault and protect yourself
After reading the heading, you probably think about taking boxing classes or training how to run really fast. However, we all have a right to live free without violence and assaults, so the problem should be solved not by protection but by the prevention of the attack itself. Here are a few strategies that work:
Start discussing the problem. The majority of offenders continue to attack simply because they know that victims won't report and they won't be punished;
Organize volunteers on campus. Gather a group of people who think that the problem should be solved and discuss what you can do;
Purchase a pepper spray;
Make your social media pages private. Thus, it will be more difficult for the offender to track your routes;
Lock your dorm room;
Never drink unknown substances, especially if they are offered by people you don't know.
You were sexually assaulted. What to do next?
If this already happened and you were abused in any of the forms, you should act quickly. Follow the next steps:
Pay attention to your health. If your health condition is under question, head to the hospital and let the doctors provide you with necessary help;
Get the Sexual Assault kit. It will act as solid evidence against the offender;
Report to the college or university administration;
Report to the police.
Why victims don't speak up?
One of the main reasons why sexual assaults are happening so often is that victims prefer to remain silent because there are no programs that would help to deal with the consequences. People who reported sexual violence may experience additional pressure or even threats. So how is it possible to feel secure after the sexual assault took place? Here are a few things to consider:
Talk to someone you trust. In such a way, you'll find it much simpler to reach the police and social services;
Speak up. Sexual offenders think that victims don't fight back and are not going to tell about the assault. So, your biggest weapon is not to remain silent!
Report on the crime. Remember, it may help to prevent similar actions in the future;
Stay with the people you love, and don't stop communicating. Staying on your own after an assault is not the best option.
Want to get A-grades for all your coursework writing without spending much time and effort?
How to support a sexually assaulted person
According to surveys, being a friend or a relative of a sexually assaulted person is as difficult as being the victim. However, you must remember that you should provide a person who survived the violence with unconditional love and support. You need to try and encourage the person to report the assault. But don't push the victim because they might move away, and it will be extremely difficult to gain their trust once again.
Resources for campus sexual assault victims
Luckily, the problem of sexual violence is more and more discussed, so multiple resources emerge both online and offline. Remember that there are always people who are ready to help and understand you. We have made a list of resources and organizations that you can contact without any fear:
Rape, Abuse, and Incest National Network. RAINN is the biggest US-based organization that deals with all sorts of sexual attacks, harassment, and abuse;
Joyful Heart Foundation. If you need psychological support after becoming a sexual assault victim, Joyful Heart is surely a place with first-class experts and psychologists;
Office of Equal Opportunity and Affirmative Action. EQAA is situated in the University of Utah, but it helps sexual assault victims across the country;
The National Center for Victims of Crime. Not depending on the type of crime you've gone through; this organization provides psychological and legal help 24/7;
National Street Harassment Hotline. This organization is managed by RAINN and was established by the Stop Street Harassment Organization. They have an around-the-clock hotline where anyone can text and get professional help if you are afraid of making a phone call;
Pathways to Safety International. If you frequently travel or need to stop at one of the US campuses, this company is ready to provide sexual assault victims with a safe shelter and secure environment;
National Teen Dating Abuse Online Helpline. This online service helps youngsters who were assaulted by their partners or dates. Those who are in a toxic and abusive relationship can also reach this organization;
US Department of Justice. This official instance allows reporting on a sexual assault whether you are a victim or witnessed the offend;
GLBTQ Domestic Violence Project. Discrimination of the LGBTQ community makes it more vulnerable. Sexual assaults by radicals are one of the ways to show hatred and anger. This organization helps to protect GLBTQ members from any types of sexual assaults;
Stalking Resource Center. Stalking is not healthy, and stalkers sometimes turn into maniacs. That is why it is so crucial to report on the stalker immediately, so fewer people get hurt.
More and more colleges and universities across the country create policies and measures to prevent campus sexual assaults, so you should search for a board or organization at your educational establishment.
Just a few clicks of your mouse – and YOUR book movie review writing s are SOLVED!
Final thoughts
The biggest mistake of all sexual assault victims is to think that society will blame them. Students remain silent, are afraid to discuss the violence, and don't want to seem weak because of not being able to deal with the offense on their own.
But the best thing you can do is to show the offender that you are not afraid of them and that your mental and psychological health is not broken. Report the crime to police and college, and be proud of yourself for not being afraid to speak up. When acting this way, you not only defend your freedom but also protect potential victims.