Good Quality Essay – Why to Write?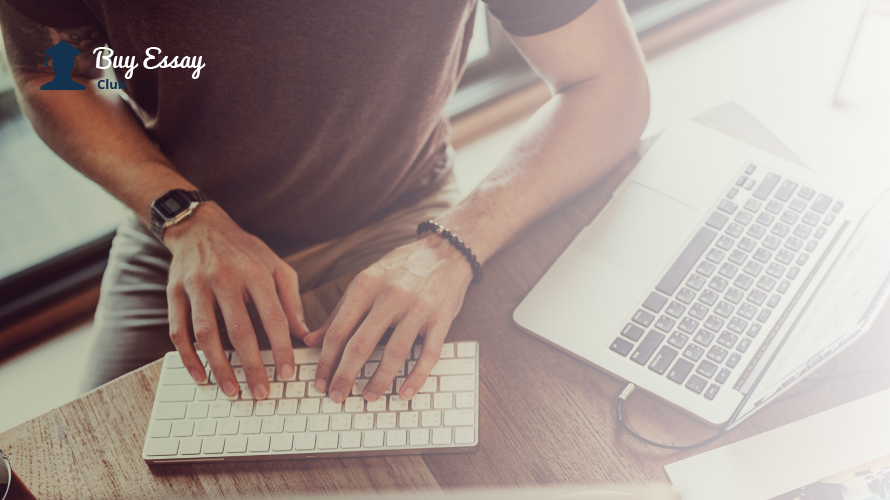 Student's life is busy and it seems that all those writing tasks are endless. Essays, research papers, summaries and a lot of other academic papers are the essential part of a modern education system and are definitely time-consuming. Why all those papers should be written at all?
If answering the question that is written above you think that the main goal of every professor is to ruin the life of his students, you are wrong. It might seem that there is no sense in this constant writing. But all the tasks you are given you do for your own profit, education and for improving your skills. No oral report will teach you how to express yourself in such a clear, logical and consistent way. Only while writing, one can improve his linguistic style, get rid of junk words and so on. This list can be continued and it will include only advantageous points. So, don't be mad at your professor for another essay task and don't be in a hurry to buy an essay. You can do it any time; the easiest way isn't the best one when dealing with your education. If you have entered the college for your own better future, forgetting professional knowledge, but not because your father told you, you are to write this essay yourself! You can do it as well as millions of students had already done before and another million will do after you.
Quality essay and its structure
If you have decided to write your essay yourself, let's try to find out how you are to do that or at least where to start. So, try to get rid of your fears and remember the papers you have already written. The first thing we need to know about an essay or any other written paper is its structure. Really, it is similar to all the papers ranging from a summary to master's dissertation, but the depth of exploration is definitely different. If you have already done similar tasks, you should remember that the paper should be composited as following:
This part shouldn't be too long and needs to introduce the topic of your quality essay and to announce what you are going to write about. The maximum length of the introduction should be a couple of sentences or up to 10% of the total assay volume.
Main body. This part should be connected with the previous one and continue by answering the questions you announced in your introduction. When writing the main body of an essay you should always stay clear, avoiding usage of abstract wordings or wandering away from a subject. Don't say that it is a fundamental truth and everyone knows that. Just start to write and you will see how difficult it is to write a quality essay instead of science fiction or a fantasy novel. In order to avoid that just stop from time to time and reread written pages. You will see how different the words and sentences are when you read them and when you write them.
It is probably the shortest but the most difficult part of your essay. In order to write the proper one, try to see the root of the problem you write about. Remember that the conclusion is closely connected with the introduction and should answer the questions that were asked. Summarize what you have already written in the main body and ta-da! – Your conclusion is ready and your quality essay is written.
Does it sound too easy now? Of course, writing an essay isn't like open heart surgery, but it can't be done without making efforts and spending time. Even after everything is written, your job isn't done. Your quality essay should be formatted according to the professor's demands.
Quality essay and how to write it
As we have already discussed, the structure of an academic paper is very much alike, which is not the case for the content of an essay. Quality essay presumes to express your own thoughts and opinions, making your own conclusions about the qualities you were asked to write about.
Always remember what and who you write about. The reason is that a quality essay can play a nasty trick with you because what can be perfectly written or described by the author may be nonsense for the reader. Sounds strange? Let us get all this straightened out.
Quality essay. Some differences
For example, you were given the task to describe your best friend. Don't launch into a discussion of what friendship is and how difficult it is to find real friends nowadays. Of course, such reasoning can find its place in your essay, but it can't take half of it. Description of your friend presumes your own thoughts and opinions about your friend – the person you talk about. Remember that you should be concentrated on the features that make the person you choose for the description of your friend.
Here it is another example. You are to write about your favorite actor or the role you were impressed the most. Now, unlike talking about your friend, you should be concentrated on the professional skills of the chosen person. Yes, his/her personal qualities also mean a lot, but in 99,9% we don't know them in real life and all the knowledge we have is just the subjective approach. So, you have to mention which roles this or that actor succeeded in and why (in your opinion); how the actor sharpened his skills in order to make the character more vivid. Describe professional traits without going deep into the privacy.
As you see, you are to decide which qualities you need to describe in this or that essay. It is easy to do, just analyze the task you were given, develop your idea and follow the tips on how to write a good quality essay, which is presented below.
Quality essay. Some common points
Let us talk about tips that will help to make any quality essay an essay of good quality.
Appeal to your personal experience. Quality essays presume to present personal opinions, thoughts, and reasoning of the author.
Use interesting and famous relevant quotes. They will help you to variegate your essay and to show you are familiar with the works and thoughts of famous people.
Use contrasts. Now only artists can score at contrast's expense. Contrast and contradistinction will make your essay brighter. Bad examples have also the right to live as they make your good examples even better than they really are.
Ask questions. It is a safe choice to put the question in the introduction, to answer it in the main body and to clarify the answers in the conclusion. Asking questions will make your essay clearer for readers and will also help you to build and to write it.
These are the general recommendations for writing quality essays, but you are always free to invent something new, express yourself in a unique way.
Quality essay. The conclusion
You may disagree, but any paper you write is your own piece of art. If you try to do everything correctly, think it over and analyze the details, because you need to put your heart into your essay. Maybe you won't succeed with the first one, but remember that every masterpiece has a lot of predecessors and every skill should be trained. Just try and practice writing again and again, and you will see that even your communicative skills will be improved, the studies will seem easier and every next essay will take less time and efforts.
Just don't give up with the first difficulty you meet. Remember, learning something new always requires much time and efforts.