Why Does A Student Need Prewriting Strategies?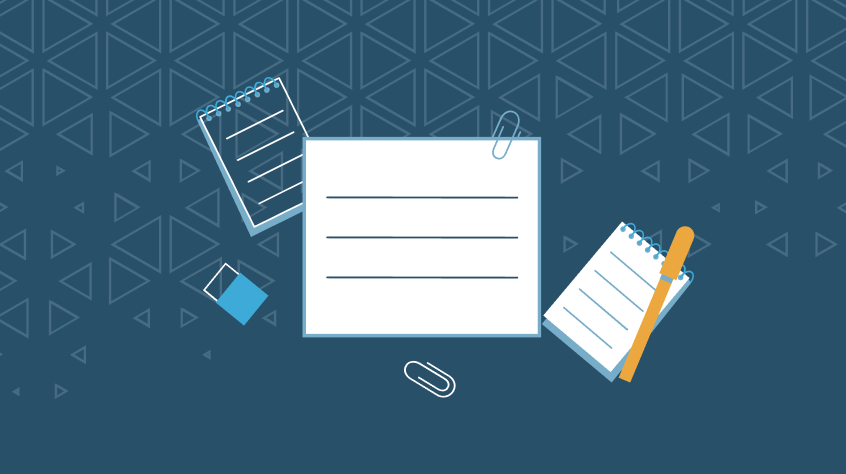 Let's first answer the question of what prewriting is. The meaning of the given word is straightforward and easy to remember. Prewriting is a method for different types of documents, with the help of which the student manages to draw up a plan, structure, sketch ideas before getting started with the writing process itself.
This definition is standard but has its purpose for each document. Prewriting is essentially a process in which you prepare in advance before creating a document, namely, selecting sources, examples, creating a thesis, etc. This process should be started while you have received the assignment; if you debug it later, you will have absolutely no time left for preparation.
Have you ever written notes on a napkin while sitting in a cafe? If so, then you also participated in the prewriting process. It was interesting to create good material for a project and research to attract readers' attention. The process itself is not difficult, but try to devote as much time as possible, not miss important details, and rush to nothing.
Our goal in this article on prewriting is to help students decide on a strategy to create engaging writing. We want you to be proud of your essay writing and prepare information as accessible to everyone as possible.
Also, note that the strategies are different. If the first strategy may suit the student, but the second is not, choose the one closest to you and not listen to other classmates' opinions. Don't be discouraged if you can't find a strategy right away, as it takes practice. But it's still worth trying. Usually, students have a lot of ideas after applying the strategy. Follow the instructions carefully.
Brainstorming – Strategy One
Brainstorming is the most famous method among students to stimulate creative thoughts. With this method, the student has the opportunity to solve problems using the rules of discussion. The purpose of the brainstorm is to generate ideas with which to create an individual project.
You will need a few blank sheets of paper to apply this strategy. Take a sheet, and at the top, write the name of the project you are working on. If you have not yet come up with a topic for an essay, then one word you associate with the task is quite suitable.
After you have written the topic (word), write down all the ideas and assumptions you may have. It is not worth describing in full; there should be short phrases. Don't think about grammar or style; you will have time to check your spelling and generate ideas. You can write ideas for 10-20 minutes.
As soon as you understand that you can't think of anything else, you can finish. Your next step is to look at all the theses and understand which of them is most interesting to you and evokes positive emotions. Have you found those offers that attract attention? Do you see where assumptions are worth removing?
Excellent! Cross out anything you don't need, and then rewrite the main ideas on a new sheet and combine them into a group. All ideas should be different, so arrange them so that there is a logical continuation. In the future, you can use this same sheet to create another project.
Freewriting – Strategy Two
Freewriting allows emerging ideas to be promoted more than just brainstorming. Indeed, in the previous method, we only wrote down short phrases. The second strategy is to write down ideas and complete sentences.
Turn the timer for 10-20 minutes, take a clean sheet of paper, and start. Write everything you know on the topic of writing in full sentences, without abbreviations. Simultaneously, do not stop because there is not much time to lay down all the ideas, but efficiency lies in writing more exciting ideas and wasting time on unnecessary thoughts. Also, ignore syntactic or grammatical errors; leave that for later.
The idea of ​​freewriting is that you are constantly on the move and do not get distracted by extraneous tasks; your attention is completely focused on one topic.
If you see that you do not like the proposals, send them away and write long-distance, nothing needs to be changed, only at the end of the work. You will not give your draft to the teacher; you share it for yourself; the poet does not want to worry that someone will see mistakes.
When you use brainstorming, you probably should have some ideas. You can also use these theses, keep thinking in the same direction only with more specific goals, and not generalized.
Mapping – Strategy Three
Perhaps you enjoy illustrating a project? Are you more interested in understanding the subject when you see the images? Excellent! We also have a strategy for such students. You can draw ideas about the essay topic.
Mapping is chosen by those students who find it difficult to give information, but the promotion of images is better.
Also, this strategy is creative and, therefore, is chosen by many students. With the help of pictures, you can manage the project. But before that, be sure to use the previous two strategies to know what to draw; otherwise, it will not be possible to create pictures without preparation.
To do this, you need to choose the most interesting phrases or words, then write on the poster and circle it with multi-colored pencils. Then it would help if you associated this word (phrase) with objects or phenomena, moments, stories. In the circle, you can draw these objects, but they must complement each other.
The more ideas you come up with, the more you need to draw; the main thing is that there is enough space. When you run out of ideas, then you can look at this creativity and understand how it is necessary to combine it in the text.
If you don't want to draw by hand, you can use a computer or tablet. There are many drawing programs available today. The map that you draw up can be used in the future because the essay topics can be repeated or similar; it will be good if you already have an idea generator at hand.
Get guaranteed a high score with our custom writing service.
Questions – Strategy Four
When you understand what you need to write an essay about and what ideas can be embodied in the text, you can proceed to the next strategy. But before doing that, make sure you haven't overlooked important details.
Have you noticed that before creating an article, journalists conduct an interview and ask questions? For example:
Who?
What?
Where?
When?
Why?
How?
You can use this strategy in your essay. To do this, you need to ask yourself questions about the topic. Ask as many questions as to write the text and not miss the main thing.
If you need to write a writer, ask questions about who he is, what he does, what he creates, what inspired him to write literary works, etc. But this method cannot be applied to all topics because sometimes the types of essays and the structure changes. Therefore, check with the teacher what style of paper you need and then decide whether this strategy is right.
Outlining – Strategy Five
When you've tried all of the above strategies, you can proceed to the last step. To create the text, you need to think over the structure; you need to create an outline. This element allows the student in advance to divide the text into essential paragraphs.
With a plan, you will structure the text to flow smoothly into a logical continuation. During the outline, you need to develop a thesis, sketch out a few ideas for the introduction, decide on the central part, and figure out what to include in conclusion to not sound like a repetition. Also, write the arguments separately on the thesis to prove your opinion.
This concludes your preparation for writing an essay. We advise you to follow the preparation steps exactly, and then the writing process itself will not cause you any problems. It would help if you prepared in advance and remember this rule to write an essay on the exam successfully. Start, you will succeed!