Personal Statement Advice Our Experts Are Happy To Share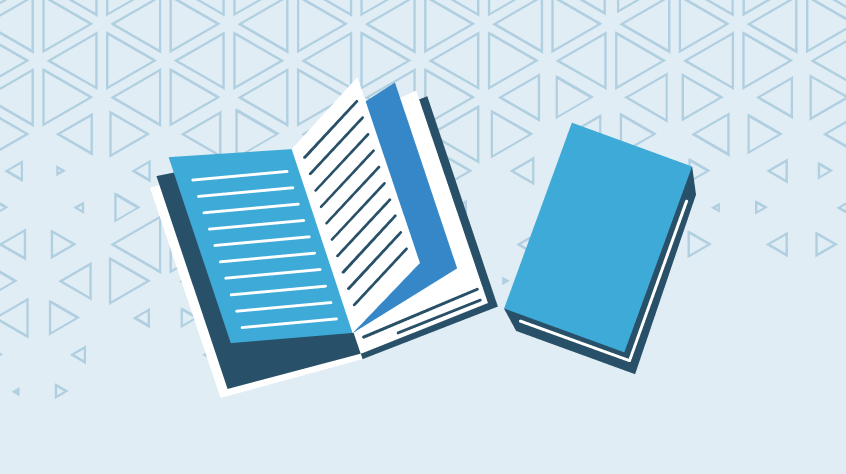 A personal statement is a document written by students who are willing to get a postgraduate degree or enter a particular college or university. This paper contains information about personal qualifications, experience, skills, and motivation and can be one of the most important factors for an admission board.
Just imagine: there are several hundreds of words between you and one of your biggest dreams. Actually, a personal statement is the last chance to show that you are a great candidate for the program and help you stand out from hundreds or even thousands of applicants.
To give you the most accurate personal statement advice, we have talked to representatives of the most promising and reputable colleges and universities in the country. Here is what they have to say.
Still not clear? Come to us – essay writing service.
Oberlin College (Ohio)
A representative of Oberlin College says that one of the biggest mistakes students can make when writing a personal statement is to ask their parents to participate. Yes, parents know children better than the rest, but the admission committee is willing to hear the student's voice and not the voice of their relatives. However, it is totally fine to ask the people you trust to proofread the text and offer corrections.
You should also remember that admission officers don't expect youngsters to be perfect and to possess a huge variety of polished skills. They are more interested in personalities with a fresh outlook on different issues. They want their future students to love learning and have strong aspirations for the future.
Oberlin College strives to build a community, and a personal statement shows whether a candidate can become a part of that community.
Union College (NY)
Representatives of this college claim that their applicants' most common mistakes include sending the same essay to several schools and being too personal. For example, writing about 50 Shades of Grey is a bad idea for a personal statement. You should also write about bad behaviors like cheating or stealing unless you have learned a valuable lesson from it.
In order to succeed, students should devote some time to discussing the ideas of a personal statement with a teacher or a counselor. A thoughtful conversation may help to understand what you are genuinely interested in and what things should be included.
University of Rochester (NY)
University of Rochester admission representatives say that applicants' biggest mistake is to use online templates that follow a common structure and formatting. Yes, your personal statement should be properly structured and contain no mistakes, but it doesn't mean that it should be similar to the thousands of others.
You should uniquely talk about yourself. Don't forget to have fun when working on a statement. If you enjoy the process, likely, the board will also have fun! The team says that they read almost a thousand personal essays a year and look for someone who stands out.
Tell them about the things that draw a picture of who you really are! While recommendation letters and transcripts can't be changed, a great personal statement is in your hands.
Stanford University (CA)
Admission members of Stanford University offer applicants to read the statement's version attentively and ask themselves whether the tone sounds like their own voice. If the essay failed to capture your personality, it is better to rewrite the statement anew.
The university wants to hear your distinct voice and to understand who you are. Your style should be natural, the story's flow – personal, and details – specific.
Another piece of advice is to start working on a personal statement well in advance. Don't hesitate to ask your teachers and parents for feedback, side glance, and even ideas.
Get a perfectly reaction paper writing in a few clicks here!
Northwestern and Harvard
Admission counselors of both schools think it is important to explore the educational establishment's official website before writing a personal statement. You should understand what qualities they are looking for and what a person can become a perfect candidate.
Harvard representatives say that they apply a comprehensive approach when evaluating personal statements. This means that they pay equal attention to each part of the document, including the grades and recommendation letters.
Admission Coach Personal Statement Advice
After discussing the personal statement advice with college and university representatives, we also talked to a professional admission coach and published author Andrew Chen. He gave our readers lots of insights. Read them attentively, and don't forget to make notes!
First of all, you should always have a clear purpose. In most cases, students write about their activities and achievements but don't organize them around a certain goal. However, schools want to see that candidates have a certain purpose. For example, why they are applying to a particular school or why they like a specific class.
Students with a clear goal have higher chances of becoming leaders in their fields and representing a school. Admission officers make a bet on your future success, so it is important to show them you know what you want.
The next thing to consider is to organize your personal statement around a particular topic. Instead of simply enumerating your achievements, you should interlink the activities and draw a comprehensive picture that has a clear aim.
Show the admission board who you are, how good you are able to make decisions, and that you have a clear understanding of your place in this world.
Here are the questions that may help:
Why did you select this activity?
Why did you choose this class?
Why did you volunteer in this particular company?
When answering such questions, you show that you can reflect on your experiences and learn lessons from them. This also shows the board that you can face challenges and learn from them. And that is an application that everyone is looking for.
Takes only several minutes to hire our writer online from research paper writing service.
The next advice from a professional admission coach is not to overthink on a personal statement. Instead, you should concentrate on the story and the things which are meaningful for you. Everyone likes stories, and admission officers are not an exception. Give a lively picture of your experiences, thoughts, and ideas, and this will definitely give you an advantage over other candidates.
When all the personal statements are read, officers sit at a table and discuss which candidates were the most memorable. Yes, you might have the highest grades, speak several languages, and volunteer at a shelter, but you can't create an engaging and memorable story of who you truly are.
Thus, you should tell a unique story about a certain experience and why it is important. Instead of making a positive impression, discuss the things you are genuinely interested in, and the officers will surely notice you!
Now you have all the necessary tips and personal statement advice to create a perfect letter. Don't forget to start writing in advance, ask the people you trust for help, and surf the school's website to find useful information and keywords.
Good luck!