Costco Essay: Is It Really so Good?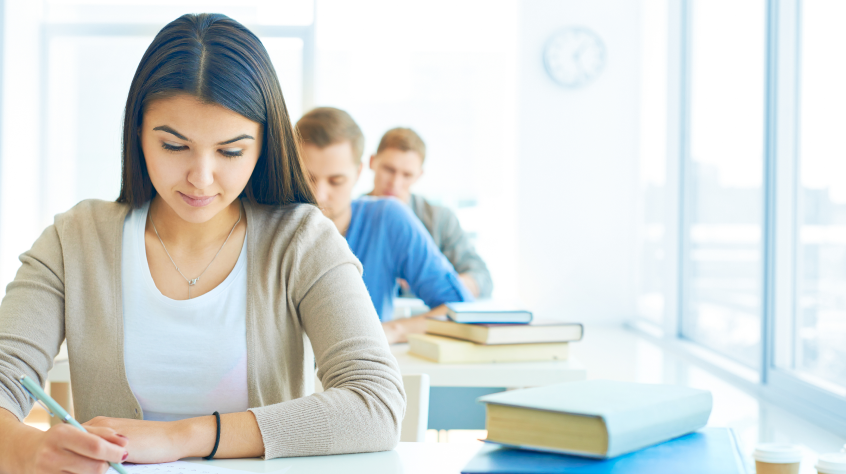 Costco essay is a personal statement written by Brittany Stinson, which helped her to get accepted into every Ivy League school, including Stanford. Sounds impressive, right?
But don't be afraid: there is nothing extraordinary about the essay, and any student, even with a mediocre GPA, has all the chances of writing an equally good personal statement or even better. Today we'll explain the phenomenon of the Costco essay in simple words and will teach you how to do the same (or even better).
Why Costco essay is so good
1. Choice of the topic
When Stinson was asked why she chose Costco as her personal statement topic, she replied that it occupied a significant part of her life. Her friends even joked about her spending so much time at the store that if there was a nameless essay lying on the store's floor, they would be sure it was Stinson's.
And even though we all do grocery shopping almost every day, it may not influence us the way it influenced Stinson. She took a general and not prestigious topic and tailored it to her own hobbies, interests, and intellectual abilities. 
When choosing a personal statement don't try to fit all your strong sides into 650 words – just concentrate on the things you truly love
2. Context theme
While shopping is a general experience, what Stinson was willing to show was her curiosity. In one of the sentences, she asked herself whether we had free will if a thirty-three-ounce Nutella jar existed. Philosophical context is obvious throughout her essay, and it shows the admission board that she is curious and is not afraid to ask questions.
Stinson uses Costco shopping to illustrate her activities, interests, and diversity of hobbies. The essay helps to create a story about Stinson's personality, which links the topic to the application.
Always think about the context when choosing a topic for the essay. Let the admission board understand who you truly are, even if you think that the picture is boring or trivial.
3. Writing quality
Another distinguishing feature of the Costco essay is the quality of writing. It is obvious that Stinson has perfect writing skills. She starts her personal statement with an anecdote and then keeps the audience involved and engaged by showing the story instead of telling it.
Stinson's essay is filled with active words and phrases. At the same time, she remains simple and avoids complex or cliché phrases.
Stinson said that she showed the final draft to her teacher before submission. We recommend doing the same because a fresh look may greatly help with improving the style and eliminating grammar and spelling mistakes.
4. The tone of the personal essay
Humor and jokes prevail throughout the whole Costco statement. Thus, it is easy to read, and the audience doesn't feel as if reading a boring academic piece without a soul.
However, it is still obvious that Stinson is ready to support a philosophical discussion, initiate a debate, or perform in front of the audience. Such tone helps the admission board understand that Stinson will be a good addition to the community.
When writing a personal statement, try to stay in the middle between a formal and a cheeky tone.
Writing a Costco essay of your own
Above we have already touched the main tips for writing a great admission essay. So now, let us stop on each of the points in more detail.
1. Choose a unique topic
This may be obvious advice, but you shouldn't try to repeat Stinson's essay by writing about Safeway, Kroger, or any other shop. The success of the Costco essay is based on the fact that the topic, which seems irrelevant for a personal statement, has a deep meaning for the author.
Here are a few questions that will help to choose a great topic:
How do you like spending weekends? Is there a family tradition you love the most?
Is there a meal that you like cooking with your mother? What does it mean for the family? When was the first time you helped preparing it?
Is there any hobby or thing that your friends are making fun of? This may be a favorite movie, a band or a philosophical concept;
Is there a childhood memory that helped you to become who you are?
Is there an unexpected place where you feel at home?
There are hundreds and even thousands of prompts online, so if the above is not enough, just google, and you'll definitely find what you are looking for.
2. Connect the topic to your traits of character
No matter what topic you choose, make sure it links to the wider perspective on your personality. Your personal statement should focus on the things that make you a great candidate, a good student, and a devoted friend.
Even if discussing a family meal or your favorite haircut, remember to explain how these details contribute to the fact that you will become a great part of the college or university society.
3. Show strong writing skills
Even though a personal statement is about your personality, you still shouldn't forget about the writing. While GPA shows quantitative results, it's impossible to demonstrate writing other than through a personal statement.
It doesn't matter whether your analog of the Costco essay is humorous or serious; the language should be flawless without any spelling, grammar, or punctuation mistakes.
We recommend using online checkers and desktop software, as well as asking a friend to read the draft or hiring our proofreaders and editors. Writing skills are crucial for colleges, so the admission board will pay much attention to the way you put ideas on paper.
Here you can buy essay, coursework or case study writing.
Why the Costco personal statement may not be an option for you
If you read Costco essay and it doesn't resonate with your own ideas and vision, don't worry. Many students prefer sticking to traditional and 'serious' issues. Every year the New York Times publishes the best application essays, and they concern many classical issues like the environment, money, etc.
When reading examples of common app essays, you need to approach the process with moderation: don't let voices of other people overshadow your own.
Just a few clicks of your mouse – and YOUR book movie review writing are SOLVED!
Final thoughts
The Costco essay is a great example that a personal statement doesn't have to be on one of the neutral or general topics and that every student has a right to choose their own path in the academic world.
When approaching the process seriously, giving yourself enough time for analysis and creativity, and concentrating on your own voice, it is possible to write a great statement that will even outshine the Costco essay.