Only Verified Internship Resources for Students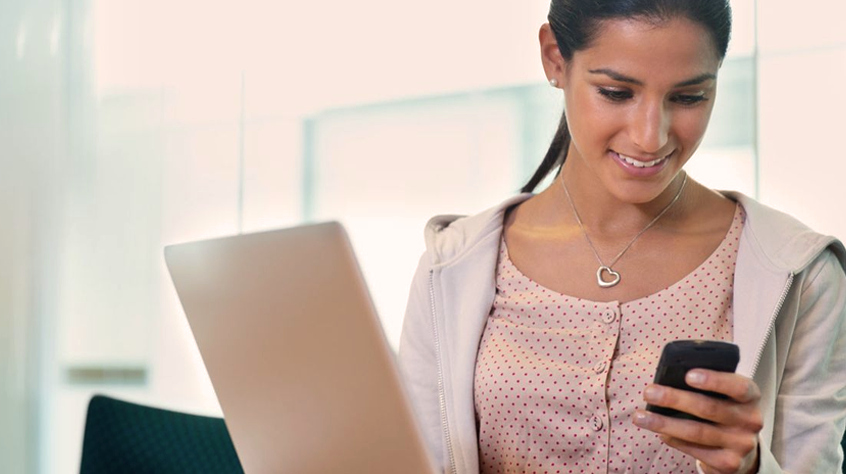 An internship is an opportunity for students or those who don't have experience in a particular field. It is offered by an employer for a certain period of time, after which you may get hired full-time. Even though such opportunities are quite rare, it's possible to find a great internship even if you have just graduated.
In this guideline, we'll give you only the most recent details on finding an internship and standing out from other candidates.
Tips on finding a perfect internship
There are not as many internships offers as scholarships or grants, so you may need to work really hard to find a proper opportunity and meet all the requirements on time. Fortunately, our writers are ready to share their step-by-step guidelines:
Get ready. It's not wise to apply for an internship before you plan everything in advance. Make sure that your resume and cover letter are professional and updated, and that you are ready to go on an interview;
Conduct research. If you want to get a great internship, it's important to devote enough time to research. Make a list of the companies which offer internships from time to time. You can also reach the career officer to consult on available internships and application deadlines;
Plan and prioritize. After writing down companies you are interested in, list them in terms of priority and first concentrate on the top of the list. Set deadlines for applying and make sure to lead a calendar with every step you are going to take;
Set career goals. To have a successful career, it's important to have a genuine interest in the industry. If you're not sure what path to choose after the university, try to get internships in different industries. Thus, you can understand what you genuinely want to do;
Make connections. Talk to your relatives, friends, tutors, and career counselors, and find out whether they have heard anything about internship programs. It's also wise to attend networking events and communicate with people in related industries;
Visit career fairs. Very often, companies participate in career fairs at colleges and universities to find interns and future employees. Create a short presentation of your skills and participate in the fair;
Apply steadily. Companies may need some time to read all resumes, so you should remain patient and send up to 5 applications at a time. In a week or two, if there are no answers, send the next resumes. And never give up!
Get ready for an interview. Once you have an invitation, make sure to prepare for it. Learn common questions, and prepare your answers, pay attention to your look and gestures. All these things matter!
Follow up. To show your serious intentions, send employers an email thanking for inviting and asking about the results.
Why internship is a great idea
There are many ways how you can benefit from an internship. First of all, it gives outstanding work experience and helps to stand out from potential candidates during the job search. Secondly, good, hardworking interns have all the chances of being offered a job.
It is also a great source of building collections in a professional environment, which later contributes to a smooth transition from the academic to the work industry. While in an internship, you may get recommendations and references, which will be a great plus when searching for a job. Finally, it's a great chance to boost your skills in a real-job environment, not through textbooks.
Best internship resources for students
Now, when you know why internships are so useful and are familiar with the tips on finding a great program, let's discuss sources that may help with finding an internship of your dreams.
1. LinkedIn
It's probably the most popular platform for those who are willing to find a job. Make connections and chat with potential employers directly.
2. Indeed
Here you can find job postings, websites of different companies, and multiple advertisements. To find an internship, there's even no need to create an account
3. Glassdoor
At Glassdoor, there are numerous positions for students without work experience, as well as paid and unpaid internships.
4. Collegegrad
This platform ranks employers considering their hiring requirements, so it's much simpler to search for a particular internship.
5. Careerrokie
On this website, anyone can find part-time jobs, internships, and careers without previous experience. It also has a solid database of employers. As a bonus, there's an informative and regularly updated blog with useful posts.
6. Green America
Here you can find any job offers related to 'green' careers, whether they are of an entry-level or for experienced candidates.
7. Facebook
Even though Facebook is a social media platform, here you may also find vacancies and internships. Start with creating a professional-looking account and then start searching for the companies you are interested in and following their updates.
8. College.monster
This platform contains useful information on internships and part-time roles. In addition, here, you can learn how to behave in an interview and create resumes.
9. Simplyhired
On this website, you can learn about different internships and entry-level vacancies. It also contains loss of details about various employers across the country and beyond.
10. Internships
Filter internships based on the location and category. Here you may also get valuable tips on creating resumes and cover letters.
11. Wayup
This website contains information on employers that are offering entry-level jobs and internships.
12. Idealist
It is an NGO that contains community and volunteering job postings.
13. Internjob
This impressive platform hosts thousands of employers who regularly post new vacancies, including internships.
14. Absoluteinternship
All the internships and first-entry programs both in the US and abroad are collected in one place.
15. Experience
On this website, readers can learn how to create strong resumes and cover letters or how to behave during interviews. There are also multiple internships and job postings available.
16. USAjobs
A great platform for students who want to work for the government.
17. Mediabistro
As you get from the title, this source is for students who are looking for a job in the media. Here you can search for internships on radio, TV, and advertising.
Things to consider when applying for an internship
Our coursework writing experts have made a list of the things to consider when having an internship:
Set clear goals. Be well aware of the things that you want to achieve after ending the internship. For example, getting a full-time job;
Be ready to learn. Approach this experience as if it is a class. Make notes communicate with supervisors and other employees to learn new skills;
Make a list of your tasks and responsibilities;
Be genuinely interested. You should be positive and enthusiastic on the project and assignments;
Prioritize tasks;
Ask questions. Employers know that you don't have enough experience, so they will value if you ask questions and try to learn more about the job and industry.
Frequently asked questions
We have collected a few FAQs about internships to let you get a better understanding of the subject.
1. What's an internship?
It is a practice offered by a company to inexperienced students or individuals who have never worked in the field before. Internships can be both paid and unpaid ones.
2. Where can I find internships?
There are numerous resources for finding an internship. Get familiar with the full list in this article.
3. Is it possible to obtain academic credit after completing an internship?
Yes, some colleges and universities give credit to those who have completed an internship. However, there should be an agreement between your institution and the paper writing service company.
An internship is a great opportunity for students who want to find a job of their dreams and to start a career in a demanding market. It allows networking, improving skills and knowledge, and increasing your academic credits. Use the internship resources mentioned in the article, and you'll definitely find the right option.