Top 10 Scholarships for Women – a Way to Use Your Potential to the Fullest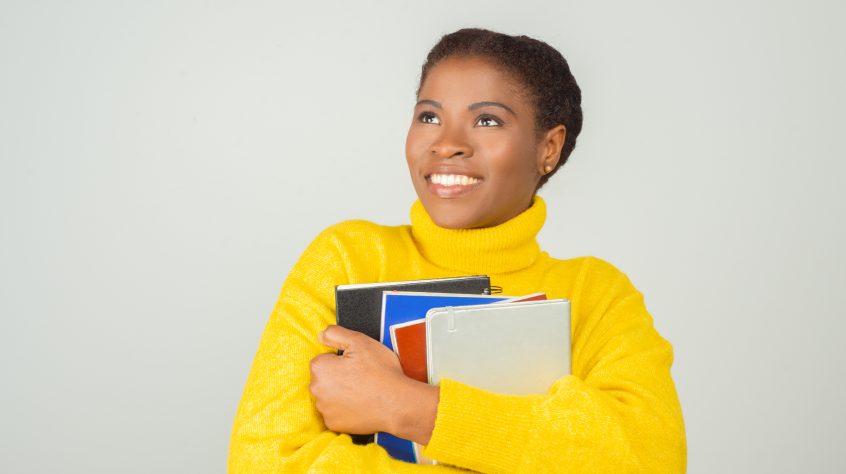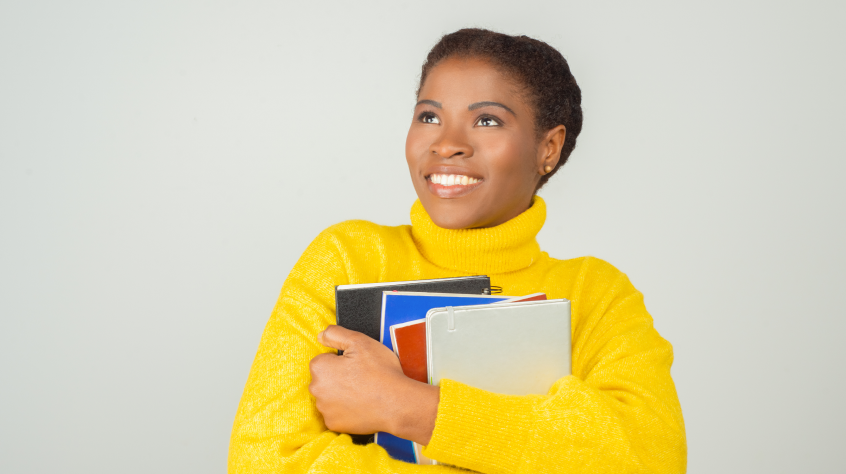 Scholarships for women are programs created for women and aim to help female students enter the market with a full set of opportunities and skills.
There is an opinion that it's impossible to understand what women truly want. However, we would disagree because modern women definitely know what they want – scholarships that would help them to pursue dreams and goals equally with men.
It is obvious that girls rule the world, and with such a wide range of scholarships for women, it's not surprising!
They come in all sizes and shapes and help to empower women across the world. Luckily, it's easy to find scholarships for women on the Internet, especially if you possess enough computer skills. These scholarships greatly contribute to education, and we want to help thousands or even millions of women to choose a program that suits them the best way.
Below we have made a list of the best scholarships for women that students can apply for even today! Read the descriptions attentively, note down the most favorite scholarship, and make one step ahead to the future of your dreams.
Women in Mathematics: Essay Contest
This scholarship is available to high school freshmen and up to college seniors. The award amount depends on multiple factors.
The AWM essay contest topic is biographies of contemporary female mathematicians and is open in three following categories: 6-8 grades, 9-12 grades, and college undergraduates.
The essay must base on an interview with a female mathematician. The length should be somewhere between 500 and 1000 words. Winning essays are posted on the official AWM website and are given a monetary reward. The grand prize is a chance to be published in the AWM newsletter. 
Make sure that the sources you use in the interview are credible and recent. They should be properly formatted based on the indicated style. The more vibrant and relevant the essay is, the higher your chances are to get one of these scholarships for women.
Haffizulla Family Scholarship
This scholarship is available to college freshmen and up to graduate students. The award amount equals $2,000. Haffizulla Family Scholarship is given to medical students (women). The main requirement is being involved in the AMWA division for a minimum of 2 years and stays a member with good graders. To learn more about these scholarships for women, head to the official website. Don't miss your chance because the deadline is approaching!
Engineer Girl Essay Contest
The Engineer Girl Essay Contest is available to schoolers from the 3rd to the 12th grade. The award amount reaches $500. The distinguishing feature is that this scholarship is available both to male and female students.
To get a chance of winning, you should write an original fictional story with a main female character, which uses engineering to solve a certain problem. The main character should apply engineering design to solve the issue, and she can't rely on supernatural or magic powers.
This interesting and engaging contest will be a great option for those who are not only involved in engineering but also love writing and are ready to create a completely new universe of characters and events.
We recommend checking your draft on plagiarism because thousands of hundreds of students participate in scholarships for women, and it sometimes becomes a challenge to create something original even if you write the essay from scratch.
Jeannette Rankin Women's Scholarship
This scholarship is available to female students under 35 years old, and the award varies. To be able to get the scholarship, the applicant should be a low-income student that pursues a vocational-technical associate's or bachelor's degree at one of the regionally accredited schools. Learn more about their scholarship on the official Jeannette Rankin website because the terms and conditions are often changed.
But hurry up because soon the scholarship will call it a day.
Live your dream scholarship
This one is the most valuable and unique scholarship for women because it advocates for the rights of abused and abandoned. The Soroptimist has already distributed over $2,5 million to more than 1,700 women across the world, who have suffered from violence, overcame addictions, and got pregnant at an early age.
Live your dream scholarship is also available to any woman who wants to get a degree and spread education and skills across the world. The award amount is up to $16,000, and the deadline is November 2020.
To be eligible for the award, candidates must show financial need and to participate in an undergraduate or skills program. You can learn more on the official website https://www.soroptimist.org/
Study.com Women in Engineering Scholarship
Study.com is a very popular scholarship for women and is available to college freshmen and junior students. The award amount is $500. This scholarship is open for college newcomers and is available only to women.
Your major should be engineering if you want to be granted this award. The deadline is April 1, 2020, so you still have time to apply. But make sure you meet all the requirements not to waste time in vain.
Still not clear? Come to us – thesis writing service.
Women in Skilled Trades
This scholarship is available for high school and college seniors. The award amount is $3,000, and the deadline varies.
Women in Skilled Trades are open to students at the Refrigeration School. To be considered for the award, a woman must be a US citizen and prove financial need.
P.E.O. Program for women continuing education
The deadline is not fixed, which means that if you are a college junior or a graduate student, there is a chance to compete for $2,000. This program is available to women not only in the United States but also in Canada.
To be eligible for the P.E.O program, you should have a citizenship of the mentioned countries and go to a college there. Another requirement is being within two years of completing the educational degree and having spent at least two years as a non-student during adult life.
Unfortunately, professional degrees and doctoral programs are not eligible. Yes, the requirements are quite harsh, but the scholarship is worth the time spent!
O Wines. Opportunity for Success Scholarship
O Wines has a flexible deadline and is available for last-year high school students and college freshmen. There are eight awards of $5,000 waiting for aspiring female students, so the chances of winning are high.
The O Wines Scholarship is available to females who are willing it enroll in a full-time four-year undergraduate degree. The minimum GPA should be 3.2, and you should also prove financial need.
Betsey, Anarcha, and Lucy Memorial Award
This medical scholarship is available to graduate students of Year 1 to Year 5. The amount equals $5,000.
The Betsey, Anarcha, and Lucy scholarship is given to female students of an African- American origin. To participate, you should study in an accredited US-based medical program. This scholarship has been successfully operating for years, and many women have already gained a great chance of entering a program of their dreams.
If you struggle with term paper, use our professional term paper writing service
Women and Leadership Program in Panama City
Yes, we promised to name ten scholarships for women, but this one also deserves your attention and maybe suitable for many female students. It is available to college freshmen through graduates. The award amount varies.
This scholarship program is open to students (female only) across the world. This program is suitable for those who are interested in a program in Panama City that lasts for four years. This program includes university courses, community service, and cultural activities. Prospective candidates are evaluated on the application and may be additionally reached for an interview.
Opportunities
We are living in a busy world with lots of prejudices. While both men and women feel the pressure, it often becomes a vital necessity for female students to work harder and fight for their rights and place in the world.
Thus, we feel an urge to help women of all ages, ethnicity, and social background to fulfill their dreams, achieve goals, and build careers they are dreaming of.
Above, you have read about eleven most interesting and recent scholarships for women that aim to support female students both in the United States and across the world. To participate, you just need to pick the one (or several), which interests you the most, read the terms and conditions, and apply.
At first, you may feel awkward and shy, but let us assure you that you have all the necessary skills and strength to get any degree and any scholarship you want.
Leave the comfort zone, follow your dreams, help other women, spread the message, and soon you'll see that the changes have already begun. And we hope that with our list of the most popular scholarships for women, this goal will be easy to achieve.
Good luck!