'Good people' David Foster Wallace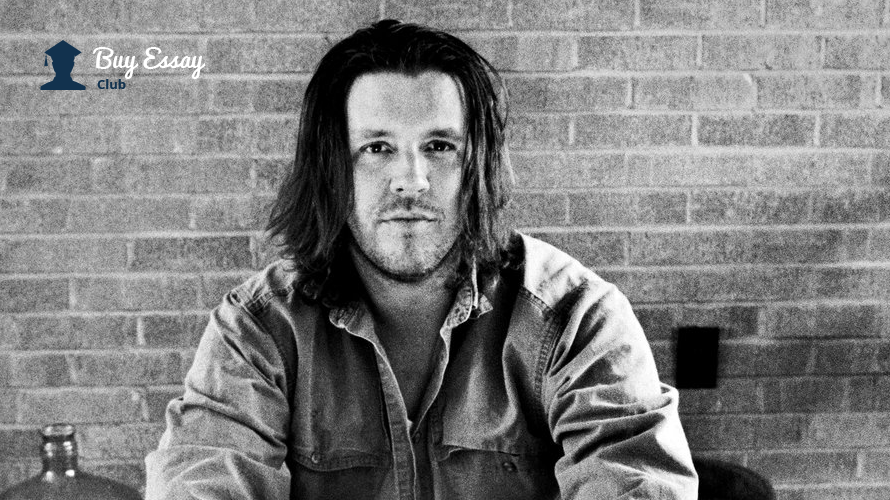 David Foster Wallace was one of the brightest representatives of the modern literary world. He is the writer whose writing skills can't be quarreled about as well as his special influence on the world of modern literature. His famous novel of 1000 pages named 'Infinite Jest' was marked as one of the best English language novels written during the XX century. He was the winner of different literature prizes; in 2012 David Foster Wallace was nominated for Pulitzer Prize with his 'The Pale King'. It is possible to continue describing Wallace's honors and awards but let's have a closer look at the certain story, trying to understand what made him so outstanding.
'Good people' David Foster Wallace. What is the story about?
From the very beginning, the reader meets Lane Dean and his girlfriend Sheri sitting over a picnic table without any movement. They have met an unexpected problem – Sheri's unexpected pregnancy. Being good Christians they are to make a decision that will solve the problem and won't be at variance with their religious faiths. And it seems that there is no such decision… Sheri is going to have an abortion. Lane suffers from qualms of conscience, he tries to find substantial reasons to justify this doing, but he feels guilty nevertheless. Even being the man he understands that the fact of abortion will influence Sheri's life more than his own one, so this decision, this pain is his as well as hers. After hours of thinking and self-chastising Lane realizes that Sheri's pregnancy is his responsibility also and he doesn't want her to take care of everything herself. He has to be honest – with Sheri, with himself. And in order to be totally honest, Lane has to accept his feelings towards Sheri. After analyzing them and accepting, Lane takes his girl's hand and prays for the courage, to be honest, to be a good man.
'Good people' David Foster Wallace. The main theme and idea of the story
The main conflict of the story is Lane Dean's conflict between his wish to stay a good Christian and his wish to be a good person. The author wants to show that people can be good or try to be good without any reference to their religion. 'To be good' is something everyone wants to do in life. And sometimes good religious values are into real conflict with intentions to be good. Human beings are just human beings and it is natural for everyone to make mistakes. The author wants us to understand that making mistakes doesn't make us worse and doesn't prevent us from being good people; our religious belonging also doesn't matter.
'Good people' David Foster Wallace. Used writing methods and their meaning
First of all, it is necessary to admit that there is no direct speech in the story that makes reading a bit more difficult compared to the stories with dialogs. Moreover, the lack of direct speech gives the feeling that the author influences the reader with his subjective opinions. He doesn't provide us with heroes' phrases but gives his interpreted versions of them. Another distinctive feature of D. F. Wallace's way of writing is that he has a strong focus on different doings. The story is rich in verbs and the words that describe those doings (adjectives). The author doesn't use too complicated words. His language is simple and easy for understanding. The lexical resource is common for any regular person. The simplicity of the language and the depth of moral tearing to pieces make the story interesting, clear and insightful. It gives the grounds for reasoning.