Useful Writing Strategies for an Author of Academic and Business Content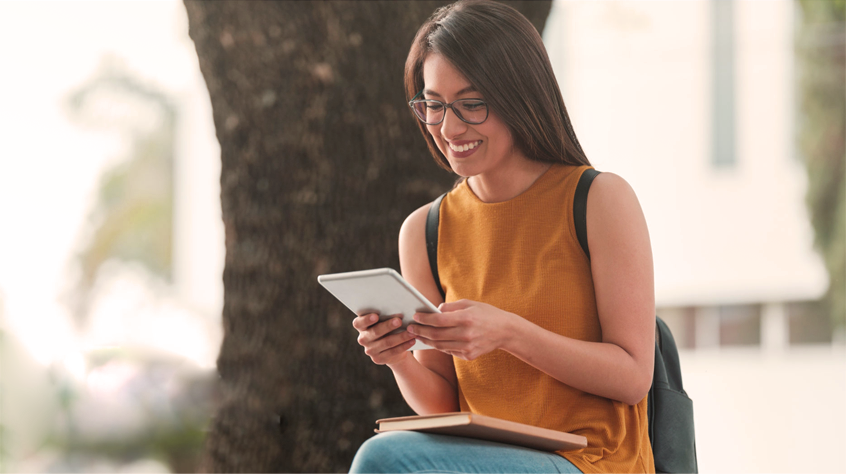 Writing content is a real art. Famous writer polish their skills for years and earn prestigious awards for their job. Not every person can create such masterpieces as Herbert Walls, Jane Austin, Stephen King, Jack London, and other creators did. But you are powerful enough to use productive guidelines and tips to improve your writing.
So this step-by-step guide could become your resource book. Use the following writing tips and strategies to make your papers more exciting, professional, and well-written.
Use the power of outline
Most inexperienced authors ignore the outline. They consider that if your final paper doesn't include this piece of text, then it doesn't deserve your time. But remember your school teacher's lessons and use an outline during writing.
This is a blueprint that doesn't present in the paper but plays an essential role in the writing process. The outline of your text will help you avoid chaos in the paper structure. So make notes on the stage of planning your paper.
Create an impressive introduction
The goal of your opening paragraph is to encourage readers and make them excited. Every word here matters the first sentence and even the literature tool you use. You must keep a balance between revealing your topic and guessing what you are going to talk about.
Your introduction must include not only catchy phrases but also a description of the topic. Always explain what your topic is about, why you picked it up, why it is important for a wide audience and the scientific community.
Use your thoughts and real experience
People like stories. That's why writers of novels will always have topics to describe in their stories. But the most popular books and movies are those which are based on true stories. So you should also use your experience to describe your topic.
Notice that it is okay to use both real and fiction stories in your content. Such an approach makes your content more vibrant and exciting. Just keep the balance between facts to make your readers believe you.
Make your content simple and clear
Readers hate to read long words with unknown meaning. Your paper should describe a topic to people but not to create new questions. So avoid using too many terms and long phrases in your text.
If your readers can read the whole book, article, or paper in the same breath, then you have completed your mission. So make sure that your sentences are easy to read, there are good transition phrases, and all terms are clearly described.
Understand interests of your audience
Let's imagine that you write an article about the role of climate change in space investigation. If you use strong sentences with scientific descriptions, then your audience might not be ready for it. Especially if your audience is middle school students but not scientists from NASA.
So before you start your writing, make sure you know who your audience is. This simple thing will cause numerous changes: the proper style of writing, your vocabulary, literature tools, and so on.
Communicate with your audience via text
Your audience should be involved in your content. It is easy to do in speeches and presentations because people will be sitting next to you in the hole. But when you need to prepare a text, you can also interact with your readers.
The most popular tip is to ask questions in the text. It helps your reader to put himself in your shoes and understand the content better. Just make sure you are not using rhetorical questions too often. Among other tools to communicate with readers are quotations, jokes, descriptions, and so on.
Give your readers valuable content
Your paper should bring readers something. If they spend hours reading your text and receive nothing, they will be very disappointed. So make sure to share something valuable.
It could be anything your audience is interested in. For example, you can share secret facts, pleasant emotions, answer questions, and so on. If your writing is valued by readers, then you didn't waste their time.
Create the logical storyline
No matter the type of content, it should be well-structured. Its traditional elements like introduction, body, and conclusion are essential. Besides, you need to keep the logical order in your storyline.
This is why you require making outlines, scratch, and notes during writing. Make sure that your story deserves to be presented to people. This technique seems to be easy, but unfortunately, many authors ignore it. To create the story at the beginning of your work and don't change your way.
Use additional information and extra resources
Sometimes authors reveal new topics that were not presented before. In such a situation, it is quite easy to impress readers with new facts, personal experience from research, and other secret information. But in most cases, you will face subjects which were researched before. What does it mean?
It means you should work with available resources that are dedicated to the same topic you have. You require all articles, books, researches, and studies to use them in your paper. Just make sure to describe the topic in an innovative and creative way.
Add references to your paper
There were definitely many reputable people before you who developed your topic or related matter. That's why using their quotes in your text will increase the value of your job.
When you are looking for good quotes, you should do a small research. Find out not only the author of the idea but also the context and meaning of his words. Don't quote out of context because such action will decrease the quality of your job. Besides, all quotes and the reference list must be prepared according to the relevant writing style. You may use business or academic styles.
Use rare and new facts
If the topic of your paper allows you to use something shocking and impressive, you should do it. It could be news, quotes, facts, and other information. People will appreciate your job and value your content much better than you expect
If the style and subject of your paper don't mean using exciting facts, you can add interesting arguments using your reference list. You can also do preliminary research to collect good evidence for your writing.
Get a perfectly coursework writing in a few clicks here!
Write in a clear manner
Sometimes readers feel that they didn't get anything from reading your text. They reread the paper again and again but can't understand what the author wanted to tell and what they have spent time for. This is a huge problem because it means that the author made the wrong choice of writing style and literature tools for delivering his arguments.
That's why your best option is to share your content in a simple but comprehensive way. It means you need to express your evidence in a clear and understanding manner. This is a key skill of a writer who tries to create a worthy paper.
Practice with writing art
Talent is an important thing in writing. It includes a special sense that helps you to pick up the relevant words, phrases, facts, and so on. But the best way to learn writing art is to practice.
Make sure to write papers regularly. When you create content every day, you can polish your skills. As a result, day by day, you will discover new ideas and improve your writing. Remember that with every new paper you will write better.
Efficient writing schemes
There are different ways to write a paper from scratch. You can use a traditional scenario and prepare one by one – an introduction, body, conclusions. There is also a controversial way that allows writing any section you like firstly.
But experts say that there is another efficient model of writing. You can make several sentences for every section, including the opening paragraph, the main part, and the findings. Then, you will describe every note and make a real paragraph from one sentence. Such a method helps saving time on writing and revisions.
Have fun while writing
The sign of a professional writer is his ability to enjoy the process of writing. When you have enough skills and knowledge, you prepare the text like a pro and don't care about small issues.
So make sure you have a good mood before starting your job. Try to exercise or eat something delicious. Make things that make you happy. Be sure that if you are satisfied while writing, your audience will notice it.
Improve your skills like a pro
The best you can do to improve your writing skills is to read as more as possible. Reading can replace learning grammar and spelling. In addition, such a nice hobby will increase your vocabulary and bring you new ideas.
Well, yes, the tip for reading books is not a direct writing strategy. But it will allow you to get inspiration and use a creative approach for new content.
These tips are general but can help a new or professional writer to improve his skills in writing. Just make sure to keep your positive mood and use the most important recommendations collected by experts.