Visual Analysis: Instructions for Getting a Flawless Essay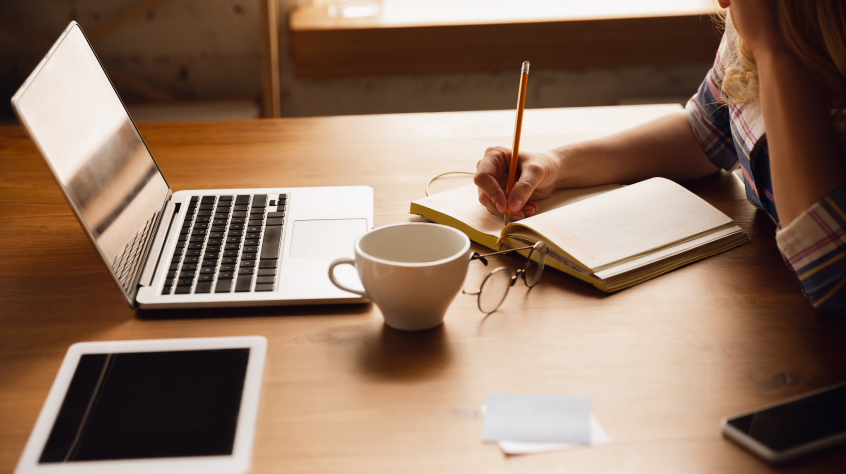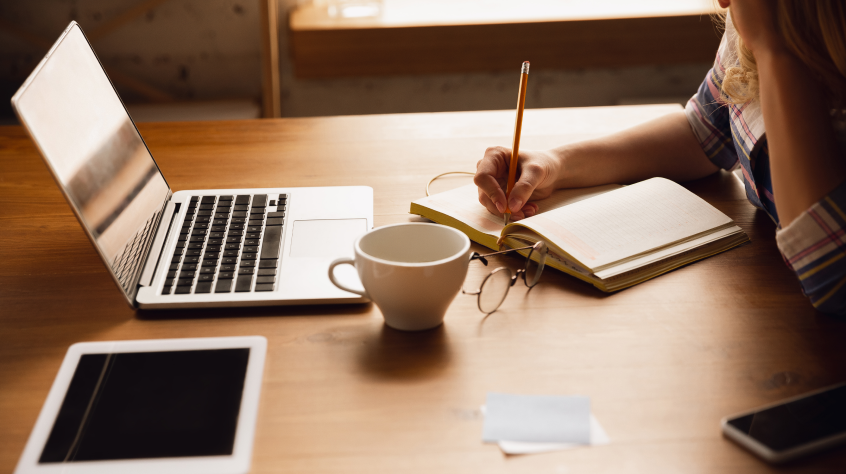 Visual analysis is an essay that explains what the author of a painting, film, photography, or any other art piece wanted to render. This essay is usually assigned to art history and communications students and allows evaluating how good you are able to notice details, find hidden meanings, and convey thoughts in a clear manner.
You will be surprised to know that visual analysis is present in multiple majors, so most likely, you'll face it during high school and college years. Today we will tell you everything about writing a visual analysis and provide a step-by-step guide.
The things to look for
It doesn't matter whether you are studying English literature, art, or journalism; the visual analysis will be quite a frequent assignment. But today we'll focus on analyzing not theatre or photos but paintings because they are the most common topic assigned to students.
There are several important things to learn when analyzing a picture:
Finding out who the painter is and what era he or she belongs to. For example, classical painters usually depicted Bible scenes or historical events, while modernists are more abstract and concentrate on their inner world and emotions;
Painter's goal. Some artists paint for fun, others have a calling, while there are also many of those who are simply paid for the job;
Who is the key audience? For example, some artists appeal to art people or the intellectuals, while there are those who try to reach the masses;
The historical context of the painting. Before writing a visual analysis, research the painting or artist thoroughly. The thing is that the analysis points for a Renaissance painter won't be used to analyze a Surrealist.
Getting familiar with these points allows collecting information for the context. However, when dealing with historical paintings, you can always dive deeper – explore interpretation, critiques, colors, and much more.
Get guaranteed a high score with our essay writing service.
Three steps to an A+ visual analysis
Below you will get familiar with the most important steps in writing this type of assignment. Note them down or learn by heart, and visual analysis will no longer be a challenging task. To begin, identify the following necessary information on the work of art and the artist.
Step # 1 General information
Start with collecting these details:
Subject. What or who does this painting represent?
Artist. First and last name, background details;
Date and location: when and where the painting was made;
Past and current locations. Where it was displayed and where it is now;
Reasons this painting was made for.
Step # 2 Describe the chosen piece of art
On the next stage, you need to explain what the painting represents. This section is similar to an abstract, which summarizes all aspects of the painting to help readers understand what the essay is about. Here are the core features to look for:
Figures and characters. What they embody;
Identification of the theme or story (for a classical painting) or colors and shapes (for an abstract piece);
Lighting and mood;
The setting.
Step # 3 Dive into details
The biggest part of your essay will cover the detailed analysis of the painting. This is where you move from basic information to all the elements of art and design. These elements are mostly based on painting techniques and composition. If you are still not aware of them, let's give you a brief glossary:
Shapes. They may be both hidden and obvious, so you should pay attention to all geometrical elements of the painting;
Lines. Painters use a huge variety of lines, so you need to notice them: horizontal, thick, implied, curved, and much more;
Colors. Distinguish which colors are primary and which – secondary. What is the general tone of the piece?
Light. What is the source of light? Define whether the painter uses calm or contrasting colors, and explain why such a choice is significant;
Space. Does the artist manage to show depth? What perspective are used?
Patterns. Are there some elements in the piece?
While painting techniques focus on small elements, principles of design allow evaluating the piece in a bigger perspective. Here are the features you should discuss in the visual analysis:
Unity/variety. Define whether painter's techniques are varied and reach and whether they create unity or chaos on the piece;
Symmetry/asymmetry. Try to distinguish balance points like shapes, colors, and patterns;
Rhythm. Identify whether there is a clear rhythm in figures and techniques;
Emphasis. Does the artist focus on a certain element or color?
Proportions. Evaluate how the figures and objects interlink to prove senses of mass, scale, and volume.
Here you can buy essays, coursework or case study writing.
Structure of a visual analysis
To remain on a safe side, you can always stick to a five-paragraph essay. Look at the painting, distinguish which elements stand out the most, and discuss them in the paper. Here is a brief example of the general visual analysis structure:
Introduction. The first paragraph provides background information on the painting and its author and summarizes things you are planning to discuss.
Give artist's name, year, movement, and the goal of creating this piece;
In a few sentences describe what is depicted;
Add facts about the painting, artist or historical period for the context;
Don't forget about a hook. Thus, the audience will be more encouraged to read the essay.
Thesis. Here you should indicate the paint points of the visual analysis and key elements of the painting.
Body paragraphs. Here is where the whole work is done. Explore the painting from all sides.
Conclusion. Once all the features are explained and analyzed, it is the right time to give your own opinion on the piece. Share observations that are based on the analysis points. Discuss techniques and design, while supporting claims with arguments from the essay.
Don't forget to complement your visual analysis with citations. When quoting a website, book, publication, or movie, you should use in-text citations. We recommend familiarizing with different formatting styles and asking your tutor how these elements should look like. Thus, your visual analysis will meet all the requirements.
Get familiar with visual analysis samples
If you want to take your skills to the next level, we recommend downloading a few examples online. There are many visual analysis essays on the web, where you can learn about work's structure, elements to include, and the overall tone. However, keep in mind that these examples can't be used because plagiarism is a crime.
Just read the examples, boost your creativity, and write your own visual analysis from scratch!
Final thoughts
Visual analysis is an essay that is commonly assigned both to art history and communications students. Learning how to analyze pieces of art helps to develop basic skills that are necessary for starting a career in multiple fields.
Before starting the analysis, devote enough time to researching the historical background of the artist and their life. Don't think that analyzing a painting is easier than writing a regular essay: it takes time and devotion.
But if you feel tired or have no time for creating a visual analysis, our writers are always online. Place an order and forget about all the challenges. We will write an essay while you will be enjoying leisure.