Top High Paying Jobs For Graduates | Discover Future Career Opportunities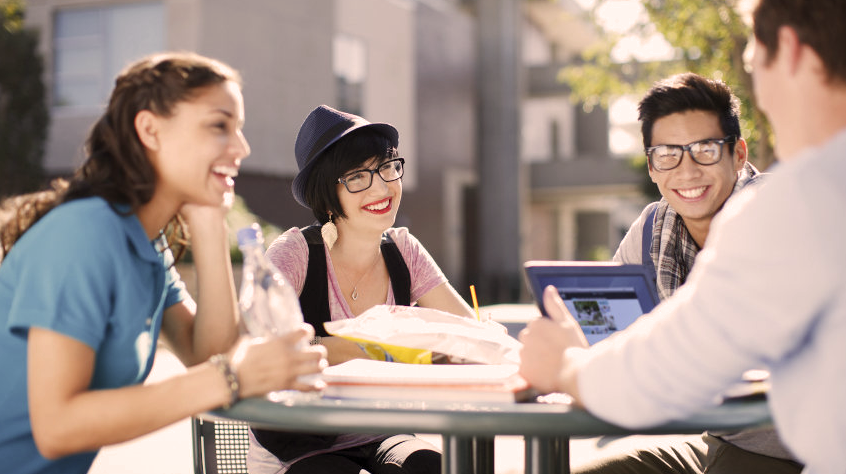 Nowadays, the world is growing unemployment, so it is extremely important to carefully choose a degree program and specialization. You should make sure that your potential occupation is competitive and demanding. Moreover, it is beneficial to look through the forecasts of professions in demand in the future. That way, you always know that you will need all the information you learn during studying.
There are a lot of professions that are in great demand. Of course, some of them are becoming needless. We live in the era of automation, which means that all simple actions are replaced by machines and mechanisms. However, it does not mean that human labor is devalued. On the contrary, it is the mental qualities and abilities that can bring a person to a high level of earnings.
In this article, we will overview the top high paying jobs for graduates. Have a notebook and pen ready, because we recommend writing this down. It doesn't matter if you are a student already or are just choosing a major; this list will help you find the right direction for your future career.
Top Highest Paying Specializations in 2020: How much can you earn?
Let's start with the most in-demand specialties for college and university graduates. Keep in mind that the majority of them are medical specialties because the cult of a healthy body is spreading faster and faster. However, even if you do not find a suitable specialty, remember that critical thinking and an analytical mind are always in trend. So do not be afraid to experiment, change your specialty, and learn more than is required.
1. Anesthesiologists: Around 265,000$ a year
Anesthesiologists are physicians who are responsible for preparing a patient for surgery, putting a person under anesthesia, and performing resuscitation. Such doctors are in great demand, so their salaries are increasing every year.
2. Neurosurgeons: Around 245,000$ a year
Doctors-neurosurgeons are responsible for the surgical treatment of diseases of the nervous system, in particular, the brain and spinal cord, as well as the peripheral nervous system. There are very few such specialists, so their salaries are very high.
3. Neurologists: Around 243,000$ a year
A neurologist deals with the definition and treatment of diseases of the nervous system. The task of such a doctor is also to correctly diagnose diseases of the central and peripheral nervous systems.
4. Maxillofacial surgeons: Around 242,000$ a year
These are specialists who deal with the treatment of soft and hard tissues of the face, bones of the jaw-facial region, as well as benign and malignant diseases of neoplasms of the jaw region. The more experience such a doctor has, the more his salary.
5. Oral surgeons: Around 242,000$ a year
Such doctors are also involved in the diagnosis and treatment of diseases of both soft and hard tissues of the face and neck. They diagnose and treat injuries of the maxillofacial area, their complications, congenital, and acquired defects of the jaws, head, and neck.
6. Gynecologists: Around 238,000$ a year
Gynecologists study and treat diseases of the female reproductive system.
7. Obstetricians: Around 231,000$ a year
Such specialists are engaged in tracking pregnancy, childbirth, and the postpartum period in a woman.
8. Orthodontists: Around 226,000$ a year
Orthodontists are involved in the prevention and treatment of dental and jaw anomalies.
9. Psychiatrists: Around 216,000$ a year
A psychiatrist is a specialist who diagnoses and treats mental illness.
Seeking professional research paper writing service? – This is just the right place!
10. General practitioners: Around 209,000$ a year
General practitioners deal with the diagnosis and treatment of internal diseases and malfunctions.
11. Chief executives: Around 197,000$ a year
It is a senior management position that is used in government, commercial, and non-profit organizations. Such specialists deal with organizational solutions that ensure the growth and development of the company.
12. General internists: Around 196,000$ a year
These doctors are involved in the observation and diagnosis of a wide range of diseases in patients.
13. Prosthodontists: Around 192,000$ a year
Prosthetists are engaged in the artificial restoration of lost teeth.
14. Pediatricians: Around 179,000$ a year
The pediatrician is engaged in the diagnosis, prevention, and treatment of diseases in children of all ages.
15. Dentists: Around 171,000$ a year
Dentists are involved in the diagnosis, prevention, and treatment of oral diseases.
16. Nurse Anesthetists: Around 169,000$ a year
A nurse anesthetist is a highly trained nurse who administers anesthesia for surgery or other medical procedures.
17. Flight engineers: Around 165,000$ a year
Flight engineer – a member of the flight crew of an aircraft, which provides control and management of various systems of the aircraft during flight.
18. Pilots: Around 154,000$ a year
A pilot is a specialist who controls a flying vehicle, most often an airplane.
19. Petroleum engineers: Around 153,000$ a year
Such specialists are involved in the extraction of crude oil and natural gas. This is a rather dangerous activity, so it is usually rewarded highly.
20. Information technology administrators: Around 150,000$ a year
Such specialists are engaged in day-to-day control and management of IT systems to ensure their correct operation.
Takes only several minutes to hire our experienced authors online with term paper writing service
21. Podiatrists: Around 148,000$ a year
Podiatrist diagnoses and treats diseases of the lower leg and foot.
22. Architects: Around 147,000$ a year
These are specialists who are engaged in the design of buildings, including the design of space-planning and interior solutions.
23. Engineering managers: Around 146,500$ a year
Such specialists are involved in organizing and controlling the development of project documentation for the implementation of the assigned tasks.
24. Marketing managers: Around 146,000$ a year
Marketing managers are involved in the control and management of marketing resources, as well as the application of marketing products.
25. Financial managers: Around 145,500$ a year
As you might guess from the name, finance managers are concerned with managing financial flows within a company. They provide competent management of finances, including expenses and income.
26. Attorneys: Around 145,000$ a year
This is a person who provides professional legal assistance, and also defends the rights of individuals and legal entities in court.
27. Sales managers: Around 142,000$ a year
These are specialists who manage the company's sales, as well as select the best sales methods.
28. Natural scientists administrators: Around 141,000$ a year
Such specialists lead research and development projects. They supervise the work of biologists, physicists, and chemists.
29. Genetic Counsellor: Around 101,000$ a year
Genetic counselors analyze the risks of genetically transmitted diseases and disorders. Their task is to conduct the necessary testing of patients in order to prevent possible diseases.
30. Compensation managers: Around 132,000$ a year
These are specialists who are engaged in the calculation of competitive wages and the optimal amount of remuneration for labor.
How To Use Such Information?
Keep in mind that a high salary does not guarantee that you will be satisfied with what you do. If you consider applying to different degree programs, make sure to learn all the potential pros and cons. Choose a major that you are interested in – it will help you reach your full potential. However, if you are choosing between several specialties that are on this list, then the potential salary can help you make the right choice with Buyessayclub.com.