Relevant Support for Drug and Alcohol Addicted Students: What's the Matter?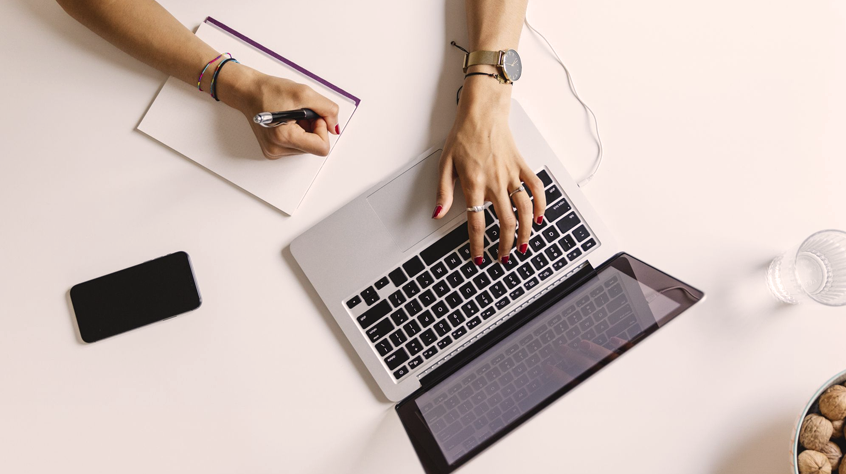 In the modern world, it is too easy to get addicted to drug or alcohol addiction. Students, gaining independence and getting rid of parental control, often start attending a lot of parties and drinking alcohol. Some students find themselves in bad companies or face difficulties, so they begin to abuse alcohol or drugs.
Students often suffer from depression or panic attacks and do not know where to look for help. Of course, starting to drink and take drugs is not an option, but people often make such decisions rashly, being influenced by emotions.
In this article, we will discuss the ways you can help alcohol or drug-addicted person. Also, we will let you learn the list of resources that can help in such situations. Our experts are going to provide you with several tips on how to help students with substance addictions. Without further ado, let's get started.
Steps You Can Take To Help A Drug or Alcohol Addicted Student
These ways might be obvious for you, while somebody will find them quite useful. Follow our tips on how to help students with addiction:
Opt for a professional's help. Every school, college, and university should participate in different health help programs. Look for professional help in a special center and associations. If you want to help another student, give them advice on where to find professional assistance.
Stay open and sincere. You should understand and acquire the problem. The most important thing is that you have to be honest with both yourself and the professional who helps you. If a person with an addiction is your friend, make sure to be kind to them.
Be ready to help. Imagine you have a problem and you look for a solution. Try to always stay close to that person if you see they need your help. Be ready to talk with the person at any time if you can. It is extremely important to know that you have somebody to lean on.
Do not judge. You should not behave as if you were a mother of a person with an addiction. Encourage them by giving positive examples, try to stay optimistic and kind. Support a student and let them express their feelings.
Of course, you should encourage a student with an addiction to ask for professional advice or help from a psychologist.
With our company write my paper safely.
Important Resources for Drug and Alcohol Addicted Students
It is also useful to learn the resources you can use to help your friends with substance addictions. Of course, we are going to discuss those resources:
Mental health America forums.
Anxiety & Depression Association of America.
Overcoming Drug Abuse Society.
The Recovery Village.
College-Age & Young Adults Addiction Study Programs (NIDA).
College Drinking Prevention by NIAA.
Higher Education Center for Alcohol and Drug Misuse Prevention and Recovery.
The Association of Recovery in Higher Education (ARHE).
The coalition of Higher Education Associations for Substance Abuse Prevention.
Collegiate Recovery Communities.
You can learn more about each resource by finding the primary source.
How To Get Through the Recovery Process
If you have an addiction, it is important to find a proper recovery specialist. However, the recovery process is complex and complicated enough. There are several recommendations that will help you get through the recovery process easily:
Get rid of causes. You should not take up the only consequences of the problem. If it was the depression that has led to drug addiction, you should work with a psychologist.
Find a proper specialist. You need to trust your psychologist or recovery specialist. If you cannot open up to your assistant, try to find another one.
Join the relevant meetings. You should stay close to your peers and friends, especially with those who have or had similar problems.
Talk about your problems. Do not be afraid to express your thoughts and feelings, even if you think that nobody is going to support you.
Do not rush. The recovery process can take months of regular work. Do not put off your hobbies and personal life. Continue living the way you used to live.
Trusted mba essay writing service with 100% satisfaction guarantee!
How To Avoid Alcohol While Studying
The recovery process might turn out extremely complicated, especially if you used to go to different parties. Of course, it is better to stop visiting parties and events where people drink a lot of alcohol. We would recommend you to change the direction and start visiting local peer support programs.
If you feel that you need some alcohol, try to distract yourself. The best choice is to manage your schedule and fill all the gaps. Take up new hobbies, visit different events with your friends, go on a journey. If you have any problems at school, try to find a tutor or assistant who will help you with your studying.
Get prepared for the recovery process as it requires a lot of patience. You need to take a deep breath and take steps to get rid of addiction. It is important to stay open-minded and do not worry about the outcome.
Scholarships for students with substance addictions
It might be surprising, but there are several scholarship programs for students with alcohol and drug addictions. Those who are getting through the recovery process are real heroes as they stay calm and confident. Such students deserve to win some financial support. Take a look at those scholarship programs:
Addiction awareness scholarship.
RCA Hope for Addiction.
Peterson's Social Media Story.
SAMHSA Grant Funding for Substance Abuse & Mental Health Recovery Students.
Each scholarship will help you cover some of your expenses on education. Feel free to learn more about every program as it will give you the more detailed information.
Final Thoughts
Students who are getting through the recovery process are strong and confident. They put a lot of effort to overcome the addiction and start living better. If you are one of them, remember that you have people to rely on. Do not worry about the recovery process as it is slow and boring. Manage your schedule and fill the gaps. You should be busy so that you will not have time to feel sick.
Find a specialist you can open up to. Inform your friends about your problem and let them know if you need their help. The most important is to believe in yourself and find a person you can count on.
With our company buying an essay safely.