Resources for Students With Psychiatric Disabilities: Ways to Help Those People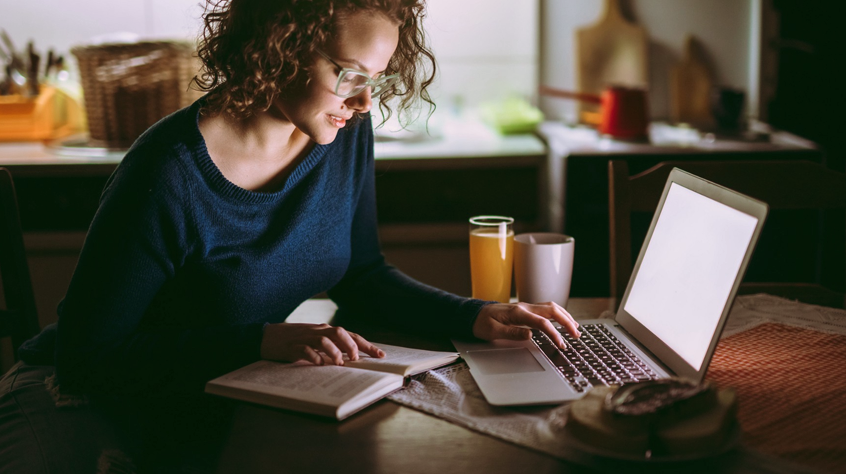 Nowadays, society is moving away from dividing people into groups, clans, types, and so on. Segregated schools are officially banned, so the student body is very diverse. People are no longer surprised when they see a group of students that are completely different in appearance and character.
According to statistics, more than 9% of students in the USA suffer from mental disabilities. Unlike mental illness, mental disability interferes with a person's life and study. This means that students with such disorders require help from both the college administration and other students.
The List Of Psychiatric Disabilities Students Most Often Have
Let's start with the fact that many students are unaware that they are suffering from some kind of mental disorder. About one in five Americans have a mental illness, even if it's mild. We have compiled a list of the most common mental disabilities encountered by students. This way, you can identify the disorder in your friend or acquaintance.
Anxiety Disorder. This disorder manifests itself in sudden attacks of anxiety, panic attacks, and a sense of danger. This disease occurs after a traumatic experience, such as the loss of a loved one or childhood trauma.
Depression. Depression is characterized by a lack of desire to learn, communicate, and generally live. A person who suffers from depression often cannot control their emotions, so they need help from outside.
Substance Abuse Disorders. People with this disorder are addicted to alcohol or drugs. The problem is that this disorder can provoke other abnormalities, such as panic attacks, bouts of depression, or lack of appetite.
Eating Disorders. This disorder is expressed in a violation of the correct relationship with food. There are several types of this disorder such as bulimia, anorexia, orthorexia, and so on.
Bipolar Disorder. People with this disorder experience frequent mood swings, which may even lead to depression. A person's personality seems to be split into two parts, and this opposition can drive a person crazy.
Schizophrenia. People who suffer from schizophrenia cannot perceive reality correctly. It gets more complicated for a person to interact with other people.
Autism Spectrum Disorder. This disease is caused by abnormalities in the development of the human brain, so it cannot be treated with standard methods. People with the autistic disorder cannot freely interact with the world around them.
How Administration Can Help Students With Psychiatric Disabilities
The administration of the educational institution should be directly involved in the life and learning of students with mental disorders. So, there are several points that colleges and universities should fulfill:
The help of a psychologist. The administration should post information boards about offering professional assistance. If a student needs to speak out or find out the nature of the disease, he can contact a psychologist.
Lectures on psychiatric disorders. Each student should know the types and causes of mental disorders. Therefore, the college administration should conduct special lectures and campaigns on this topic.
Registration of students with psychiatric diseases. The administration should know which of the students has psychological problems.
How each of us can help students with psychiatric disabilities
Whether you are a teacher or just a student, it is possible to help a person who suffers from some psychiatric disability. Of course, it is better to find out what type of problem a student has. However, there are some steps you can take to help a person feel more comfortable and safe.
Make sure to explain the assignment one more time if they ask for it. Try to rephrase the task or explain it in simpler terms.
Let them take a little break during the lesson. You can provide a person with a special seat to help them drink water or visit a bathroom when they need to.
Extend the deadline for particular tasks as they might be too complicated.
Replace the verbal task with a written one.
Offer your help if you think that person needs it. People with psychiatric disabilities are often too shy and not self-confident enough so they are afraid to ask for help or advice.
If you can find out the type of disability that student suffers from, it will help you pick the right approach to the person. However, make sure to offer you help every time you see that person struggling with something.
Just a few clicks with mba essay writing service of your mouse – and YOUR academic problems are SOLVED!
Popular Resources for Students With Mental Disabilities
These resources will be very useful for students who suffer from psychiatric disorders.
The Anxiety and Depression Association of America.
K-9 Reading Buddies.
Bring Change to Mind.
320 Change Direction.
Peer-to-Peer Depression Awareness Campaign.
LEADS.
Safe and Drug-free schools.
American Counseling Association.
Child Trauma.
SMART.
You can find out more about each association by learning the details on the Internet. In fact, there is a lot to be said about every union but it is better to study information from the primary source. Nevertheless, keep in mind that every association deserves your attention.
Want to get A-grades for all your presentation speech making without spending much time and effort?
Best Tips On How To Avoid Stress While Studying
The thing is that you can acquire a psychological disorder after suffering from stress. However, it is almost impossible to predict the stressful situation you can get into. Well, there are some useful tips and tricks that will help you avoid stress or its consequences.
Take enough rest. If you consider between going on a party or having some rest on a Friday night, choose the second option. Nothing can be better than proper sleep and relax.
Lead a healthy lifestyle. Supply your body with all the important vitamins and minerals. Make sure to eat healthy food and maintain a schedule.
Opt for physical activity. Choose a hobby or physical activity you enjoy. Sport helps us maintain healthy weight and state of mind.
Find a work-life balance. Do not forget to hand out with your friends and spend weekends with family. Take up new hobbies, develop your skills, and stay open to all the new opportunities.
Manage your schedule. You should allocate enough time to studying, relaxing, and hanging out with your loved ones. If will help you predict sleepless nights and stress before exams.
Here you can buy business plan, annotated bibliography writing and buy essays.
Final Thoughts
It is quite difficult to avoid stress and overstraining nowadays. Using our tips, you will protect yourself from unnecessary trouble. Learn our recommendations in order to find out what steps you should take to help a person with psychiatric disability.