Science Fair Project: Definition, Tips, and Examples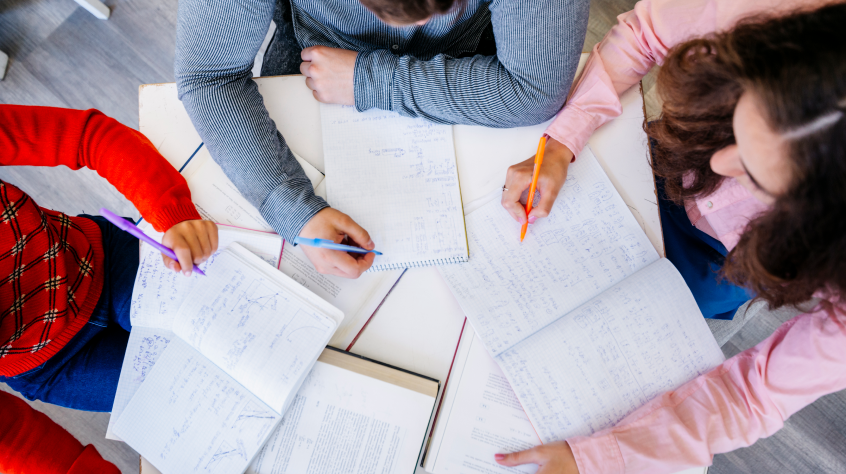 Science fair project is a demonstration, research, and a set of elements to show a certain scientific approach or experiment. Do you remember the times when you needed to build a life-size bear or an erupting volcano? Then you must remember how exciting it was!
If your children are signed up for a science fair, it is the right time to choose an idea for the project. However, stay away from vinegar volcanos because almost half of the participants do it. Actually, there are even Volcano Halls of Fame in many schools.
There are so many amazing ideas for science fair projects: you just need to experiment and familiarize yourself with options online. Or just read the article further because we have already selected the most popular ideas to save your time and nerves.
Tips for science fair projects
Here are a few tips, which will surely be helpful:
Don't do the assignment instead of your child. Many parents are so willing to make the work 'presentable' that they do most of the job instead of children. Sure, science is very fun, and you want your children to have a great presentation, but it's not the main aim. Science fair projects are about gaining research and presentation skills in a new manner;
The project should be age-appropriate. Of course, making a robot is a great way to impress everyone, but it will hardly be suitable for a third-year schooler. Make sure your children are ready to complete the project themselves;
Shorten the list of science fair projects to three and choose the most suitable after analyzing every step of the process;
Make sure the project meets the interests of your children. A great idea will be connecting several fields instead of one. Engage in math, science, art, and engineering!
Trusted paper writing service with 100% satisfaction guarantee!
20 Science fair projects your children will love
Lemon Volcano. Instead of adding vinegar, use lemon juice. You'll be surprised!
Bouncy Balls. Learn how polymers work when making hand-made toys;
Shiny Pennies. All children love this experiment: you need to collected dirty pennies and soak them in acidic liquids. Usually, salsa, vinegar, and lime juice are used. Then rinse in water and compare which acid has done the best job;
Re-growing scrap. Try starting a new garden using vegetable scraps;
Hand-made stethoscope. Just use a few hardware elements;
Easy circuit. Tech geeks will love easy to make circuits from regular items;
Chromatography butterflies. With its help you'll learn how to divide colors;
Explore density using salt. Mix water and oil, and get inspiration as big as from Lava Lamps;
Rainbow eggs made of rubber. Just drop an egg in vinegar and forget about it for a few days;
Chromatography. This is a piece of science art, which helps to explore color separation;
Blossoms. When art meets science it's possible to explore absorption in a clear and simple manner;
Endless kaleidoscope. It's called a teleidoscope and can be used to view everything at once!
Density Fortress. Make layers of liquids without mixing them;
Magic Magnet. Who doesn't want to learn how magnetism works?
Examine how dry erase markers work;
Crystals in the fridge. Salt crystals can be grown literally overnight!
Sensory bottle with a magnetic field. Trust us; this one will be a winner among science fair projects. Just follow how metal particles move influenced by the magnets;
Experiments with plastic bags;
Explore buoyancy with Cartesian Divers;
Use kinetic sand to make sculptures.
Making science fair projects are simple
It is difficult to find a more fun and enjoyable assignment that science fair projects. They help to boost creativity and to learn something about science. Give your children the freedom to choose one of the above ideas, and you'll be amazed to see what results they are able to achieve.
Takes only several minutes to buy essay and to hire our experienced authors online.