Impromptu Speech Topics and Tips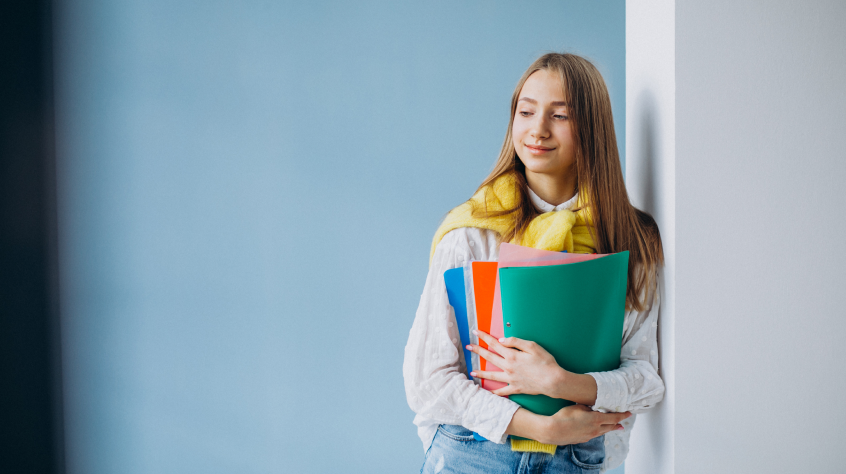 An impromptu speech is a speech that you give without any preparation. It may be both: a professional discussion on a science project and a wedding toast. As you understand, it's one of the most challenging types of speeches you will ever have to face.
However, once you master preparing and performing an impromptu speech, you'll improve a variety of skills, including speaking and thinking.
When an impromptu speech is assigned, you usually have less than 5 minutes to get ready. The performance itself isn't long either, but it should still meet a particular structure and include all the necessary elements. If public speaking is not your strong point, choosing impromptu speech topics may greatly improve confidence. Below you will find everything necessary for choosing a great topic and grabbing the attention of the audience!
Choosing a topic for an impromptu speech
We have made a list of a few general tips on choosing a topic for your speech:
Always choose the issue that you are familiar with or something that you are dying to discuss;
Choose a topic with a clear topic. Thus, you'll be able to cover the most important arguments;
Remember that the main goal is to inform the audience and make them choose your point of view. When selecting a topic, keep in mind these criteria.
Ideas of impromptu speech topics
Below you will find a huge variety of topics that will greatly boost your communication and language skills. Just be familiar with the audience and stay focused on the main arguments.
Middle School topics
My best friend;
Celebrity you'd like to have dinner with;
Why I purchase so many things;
If I was a president, I'd do the following;
My favorite movie;
My favorite superhero;
My worst date;
The scariest dream I ever had;
If I could choose any superpower, it would be…
A valuable lesson I have learned;
When is the right time to get children a smartphone;
Animals are our best friends;
Social media is replacing real-life communication;
The best way to spend weekends;
My top holiday destinations;
How to avoid stress?
If I could be a celebrity, who would I be?
Things that you can learn only at school.
High school impromptu speech topics
How to start a website;
How to protect the ecology;
How to master interviews;
How to write a novel;
How to learn a foreign language in a year;
How to become an artist;
How to cook lasagna;
How to remember huge volumes of information;
How to rent an apartment;
How to stay positive;
How to make friends;
The career of my dreams;
How to stop bullying?
How to help those who suffer from depression?
The best motivator for me is …
Creativity is not a skill you can master;
Failure is the best teacher;
How to deal with losses;
My morning routine;
Three things you are really good at.
Finding the best website to buy essay can be easily done with Buyessayclub.com
College topics
Importance of social media marketing;
Ways to lower production costs;
Start-up ideas;
How to build a small business and survive;
How to prevent oneself from financial scammers;
Dress code in offices;
Students should have a right to choose roommates;
Scholarships are not fair;
Why is the number of on-campus crimes increasing?
Where to search for an internship while you are still in college?
How to save enough money while in college?
Are football players overpaid?
Debate topics
What is it to be a teenager?
Influence of global warming on our lives;
Why do youngsters start drinking alcohol?
Why should we all vote?
When is it possible to tell lies?
Why wisdom doesn't equal intelligence?
Why can humor save humanity?
Will self-driving cars replace regular ones?
Internet should be available all over the world;
Why is it important to study?
We should all become vegetarians;
Will artificial intelligence save the world?
Social media is harmful;
Women are smarter than men;
People should inhabit other planets;
Euthanasia should be optional.
Persuasive, impromptu topics
We should all learn manners;
Girls should be allowed to play football with boys;
Calorie count should be included to fast food menus;
Who is better: extrovert or introvert?
Uniforms harm our individuality;
Social media is harmful to our self-esteem;
We should all pay more taxes;
Child abuse should be punished with imprisonment;
Can horror movies influence our health?
Children should be able to choose religion on their own.
Need more recommendations? See our expert-pick of the Plagiarism Checker.
Funny topics for an impromptu speech
How did you get your nickname;
Things you are afraid of;
How to impress your teacher;
How to overcome fears;
Being lazy is useful for health;
Why should we all love Mondays;
How to make your girlfriend/ boyfriend proud;
Why is it so important to hug?
Love in romantic movies has nothing in common with reality;
If I could travel in time, I'd go to …
Normal doesn't exist;
Laughter is the best remedy;
The most beneficial mistake I've ever made.
Impromptu speech topics for public performances
It is possible to stop wars;
Art is a part of our lives;
How to prevent illnesses;
Uniforms steal our individuality;
Victims of fashion;
Being young is not that simple;
Discipline may be rather fruitful;
Colors are able to influence our emotions;
Having goals is good;
Plants can also feel pain;
Funny phrases you have just learned;
When can lying do good?
Summer is the best season;
Children shouldn't watch cartoons;
Number of cars should be limited;
Intelligence is not always enough;
The most valuable lesson I've learned.
Trusted paper writing service with 100% satisfaction guarantee!
Entertainment topics
How to confuse parents;
A perfect wife: who is she?
How to make someone mad;
The most inappropriate gift I have ever received;
Things to avoid telling a stranger;
The best beach games for teenagers;
Problems of short girls;
Why should we eat the food we hate;
Escaping reality;
Worst slogans ever;
New Year resolutions never work;
Hilarious facts about men;
Advantages of being a woman;
What if we had mute buttons?
The ugliest clothes;
I will never be a doctor/teacher/policeman.
We are sure that the impromptu speech topics above will help you to find a perfect idea even if you are running out of time. Once you have an issue to discuss, write down key arguments to remain focused, and don't be afraid of anything!
Get professional assistance
If you have chosen an impromptu speech topic but see that you don't have enough time or energy to work on the assignment, don't worry. Next time you will be prepared because our writers are able to teach you how to perform without stress and worries. Just shoot us a message, place an order, and we will assign a writer with corresponding skills and experience.
We guarantee that your impromptu speech will be funny, original, and powerful, no matter whether you perform in a classroom or at a birthday party.