12 Reasons to Go to College and Start a New Life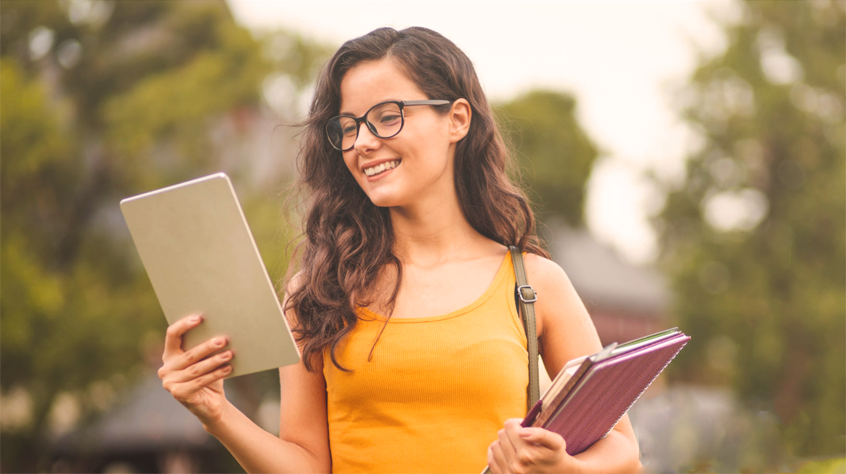 For many people, going to college is an obvious thing to do after finishing high school. However, when you consider that student loans in America amount to over 1.5 trillion dollars, second thoughts inevitably start to arise. Is it worth your money and time?
According to statistical data, the answer is yes. Young people should not worry so much about loan debts. Higher education plays out in most cases. We've prepared a list of reasons to attend college (backed by data!).
Check a perfectly written essay in a few clicks with plagiarism checker!
Reasons to Go to College
Enhance your income potential
Obtain job security
Get health insurance
Learn useful skills
Build lasting connections
Improve your career prospects 
Get financially fit
Find a kindred spirit 
Open up new horizons
Come out of your shell
Become more independent
Enhance Your Income Potential
You have probably heard the phrase, "If you go college, you invest in your future" many times. Guess what? It is true! People aged 25-34 who have Bachelor's degree earned an average income of about 50,000 dollars in 2016. At the same time, those who do not possess a college degree earned around 31,800 dollars, as reported by the National Center for Education Statistics.
Obtain Job Security
Everyone needs to pay bills, buy groceries, and other necessities. Stable employment is a key factor when it comes to peace of mind and comfort. Those who have bachelor's degrees are more likely to get a decent job. As stated by the Bureau of Labor Statistics, in 2017, the level of unemployment among Americans with bachelor's degrees was 2.5%. The unemployment rate among those who only have high-school diplomas is 4.6% (almost twice as much).
Takes only several minutes to hire our experienced authors online from thesis writing service.
Get Health Insurance
Employment can provide many significant benefits, and health insurance is the most important one. This is one of the major reasons why people aim for college. An academic degree is a chance to expand your career options, secure a comfortable livelihood, and support your family.
Being educated means a greater likelihood of getting health insurance provided by your employer. In 2015, people with high school diplomas who work full-time got employer-provided health insurance in 54% of cases, compared to 66% among workers with bachelor's degrees and 70% of people who have advanced degrees (College Board report).
Learn Useful Skills
When students hear the word "college," their imagination immediately draws pictures of grassy quads and stone buildings. Well, you don't have to move to campus and live in a dorm. There are many community colleges that offer technical programs and training for specific jobs. An associate degree can be earned in no more than two years. In case of a certificate, you will need even less time – around a few months, a maximum of a year.
Build Lasting Connections
Whether you like it or not, getting a job often depends on your connections. A 2015 report from the Pew Research Center states that 44% of American citizens landed a job thanks to their friends, friends of friends, family members, or professional connections.
The people you get acquainted with in college through professional associations or casual meetings and parties may be a helping hand when you job hunt.
Get Support When Starting Your Own Business
Entrepreneurship is an ideal career option these days. Of course, you don't necessarily have to obtain a college diploma to become an entrepreneur, but it wouldn't hurt. A large number of successful entrepreneurs are college graduates.
Colleges constantly add new entrepreneurship courses and provide opportunities to gain valuable practical experience. Texas A&M University, for instance, supports students by ensuring them a workspace, mentoring, free legal assistance, and help with accounting. 
If you struggle with paper, use our term paper writing service
Improve Your Career Prospects
Some doors stay closed if you don't have an academic degree. If you would like to open them, attend college. This will provide a greater choice of jobs. Since the Great Recession, 99% of created jobs were taken by people with a college education. This information comes from Georgetown University's Center on Education and the Workforce, specifically its 2016 report.
College provides you with the possibility to make a choice among many available options. It saves you from being stuck on a job you do only to be able to pay the bills. You can choose something you genuinely like. Isn't it great?
Get Financially Fit
Apart from higher income, a college degree means higher financial security. According to Lumina Foundation (their 2015 paper), those who attended college after finishing high school are more likely to earn more from stock investments and saving accounts, as well as to have a retirement plan.
Find a Kindred Spirit
Apart from considering practical reasons and arguments for attending college, think about people you can meet there. That special someone is very likely to choose the same program. If you both studies, say, Physics or History, there's a great chance you have the same interests and worldviews. A 2013 Facebook study showed that nearly 28% of couples start their relationships in college. This may be not one of the most important reasons to go to college, but in the end, what can be more life-changing than meeting your soul mate?
Open up New Horizons
Over 90% of full-time workers state that problem-solving and critical thinking skills are more valuable than your major. Some interesting subjects, like sociology or philosophy, do not imply a specific job. However, they allow you to attain skills that can be useful in any professional field.
Come out of Your Shell
College is a bridge that leads from childhood to maturity. This transition will allow you to reflect on your past experiences and determine what future you desire for yourself. If you were unpopular or highly introverted in high school, college life is your chance to socialize more and become more communicative. No one knows you, so there's no need to stick to your old image or meet someone's expectations. Make new friends, go to parties, and express yourself in a new way. If you devoted not enough time to study when you were a high school student, college is your chance to pound the books more diligently.
Become More Independent
Of course, parents always worry about their kids who go to college and become free of their constant supervision. For students, however, new-found freedom is the most exciting thing! The college will give you the independence everyone high-school student dreams of. You will start making your own decisions and choices. Well, parents will still be parents, so accept their advice and support. Remember: they only want what is best for you.
Final Word
As you can see, there are many reasons to go to college. Even if you decide on attending a community college or getting vocational education instead of choosing four years of college, most of these reasons are relevant. Outside studying, college life will provide you with unique experiences and unforgettable moments. This is your opportunity to develop intellectually, find friends, and test yourself. Maybe college years will be the most precious time of your life.