What Is an Exemplification Essay and How to Write It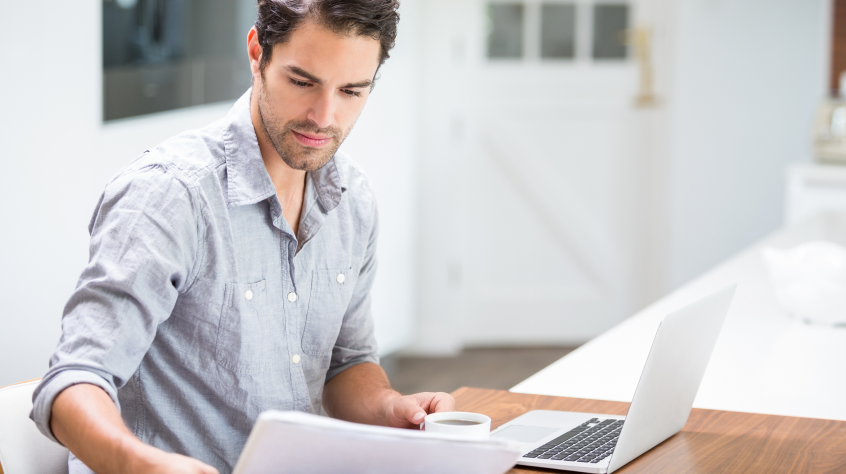 If you need to write an unstandardized academic essay, this article will be useful because you will need some assistance. There are several types of essays you might have completed such as descriptive, argumentative, and narrative. You might know very well how to write them. But how to write an exemplification essay? In this article, you will find the relevant pieces of advice so your teacher will approve your writing.
"Exemplification" is such a big and scary word, but the thing it denotes is rather simple and nothing to worry about.Writing an exemplification essay, you should actually write an argumentative essay, adding some extra details to it. So you will have to find more data and facts, supporting your thesis. To complete this task, you should mix the facts within the paper. Try to be exact in citations and numbers for your professor to put a good mark, in case you write this essay in the class. The same you should do, writing an exemplification essay at home. Don't forget to ask your professor about the preferable type of formatting: MLA, Chicago, or APA.
Exemplification Essay Topic Ideas for You
Writing this type of essay, you should find the topic which reflects the problems for 2 argumentative sides. Also, your topic should not be found in conversations that occur every day and you will have to be able to support this data with some claim. In this essay, you should utilize only complicated facts. Don't try to persuade your reader, writing the exemplification essay.
Examples of good exemplification essay topics:
Should drugs be legalized?
Is it important to have a university degree today?
Should the class be separated by gender?
Should gun regulations be less strict?
Should each individual get access to health care?
Mass media and gun violence in America. 
How to help those people who are victims of home violence?
The attitude of various people to the fast-food industry.
The present situation with democracy in Bangladesh.
Banning cell phones in the workplace.
All those topics require deep research to support the argument for you to defend your point of view. However, you should note that it is not important to agree to each section of this essay personally. You will just have to defend your position, no matter which side you support.
Examples of bad exemplification essay topics:
What kind of music do you like?
Do you think opiates are dangerous?
How to make maple syrup?
Is it good to smoke in a public place in America?
What pets do you want to have?
Do you like coca-cola?
Is it okay to water plants?
How to generate milkshake?
Is going to a party normal?
Try to choose a topic that does not concentrate on one person's opinion because it will be difficult to find facts to support it. Also, some of the problems revealed in these examples are one-sided, so it will be difficult to keep it argumentative. Some of the topics like recipes might seem to require a number of sources, but they cannot be treated as an issue to be presented in an exemplification essay.
Need more recommendations? See our expert-pick of the Plagiarism Checker.
How to Write the Exemplification Essay?
To reach your goals, take these steps into consideration, writing a good exemplification essay:
Brainstorm to create a solid outline
First of all, you should brainstorm to get the main arguments and compose an outline. To do that, place all the ideas you have in your mind on paper. As soon as you do it, elaborate and develop other ideas and thoughts, which will help you produce an essay. As you place the ideas on paper, you may put them in the correct and logical order, and sort them all.
When writing an outline, you should organize it in the way the introduction appears at the beginning and finish the outline with a conclusion at the end. To make each paragraph complete, you should add as much info as you can.
The main body is a part where you are supposed to present your main point of view. To go along with it, add some supporting arguments. It's a must for a body to be filled with details, supported by the credible sources you utilized, doing the research. Make each paragraph readable and engaging, developing the arguments and breaking each point.
Composing Introduction 
This type of paper part includes two main components – a hook and thesis statement. The thesis statement is the main claim of the essay, which is like a guide for the reader throughout the entire essay. It is like a short description, which includes the main arguments, which you will elaborate in detail in the following text. The main purpose of the hook is to draw the reader's attention to the topic of the exemplification essay and drop a hint about the plot of the essay.
Main Body paragraphs are holding all the action!
You should separate the main body paragraphs from the conclusion and introduction. To be more precise, place them in between. So just add main body paragraphs to the paper. The length of the essay defines the number of paragraphs. Take into consideration the instructions of your teacher or professor concerning the number of paragraphs.
Write an outline that will be like a skeleton of your essay and then write the main body paragraphs. A good outline should include only significant and important details, which influence the flow of the essay crucially. You might either create your own outline or utilize a template online. A good outline is supposed to organize all your thoughts and ideas into a map for you to easily navigate throughout the text when writing an exemplification essay.
The next step is to develop all the hints and data that you revealed in the introduction. Treat them as the blanks of the story from your outline, which you will have to fill in.
All your paragraphs should be organized properly in a logical order so that you will go from one point to another smoothly. Note that you should keep the facts being direct and accurate.
End the body with a soft transition. Make sure each sentence has a meaning so that there is no water. Use all the words precisely. Make sure they can be combined properly, not causing any issues. If you feel you have a lack of ideas or inspiration, take a break and turn back to your paper in a few days. As soon as you do it, you will have a fresh look at the main idea of the essay and can add and elaborate the information.
Trusted essay writing service with 100% satisfaction guarantee!
Closing time 
The last, but not least component of the good exemplification essay is a conclusion. It is worth mentioning that the conclusion should not repeat the arguments revealed throughout the introduction and the main body. However, it should be related to all the points of your essay. You might add some information to your conclusion, but not too much to make a separate paragraph. There is no need to draw more attention to the points revealed in your essay, adding too much of the extra information. Here you will need to convince the reader, in fact, you are an expert in the field represented in the text. Give the reader some food for thought.
A good conclusion is a summary of each point and claims you made in the essay. It should be like a short analysis or evaluation of the main arguments. However, no new facts or information is allowed to be presented in the concluding part of the exemplification essay. Make the conclusion complete, adding the final finish to it.
Note that you should follow the argumentative side of the essay and add a lot of details, writing a good exemplification essay. It might be a bit complicated if compared to just stating your opinion. By this essay, you should provide your reader with a new and fresh perspective on some topics. All you need to do is to make the reader interested in this topic and inspire him or her to do some action. However, you should pour a new light over this topic to make it look brand new.
All things considered, writing the exemplification essay might be very challenging. However, if you read this article carefully and attentively, you will have a great time writing your essay. Note that the exemplification essay is called this way because it should present a lot of pieces of evidence and facts that back up one's opinion. So make sure you do solid research to provide your target reader with the most recent and relevant facts from credible sources.
The final thing to mention is the fact that you should pick up the topic, which is interesting, first of all, for you. Meaning, you should feel a resonance with your own position, writing this type of essay. Note that if you are not interested and feel bored with the topic of the essay, so it will be for your audience. Just make a research and find the best topic which sounds attractive to you.