How to Start an Email: Basic Rules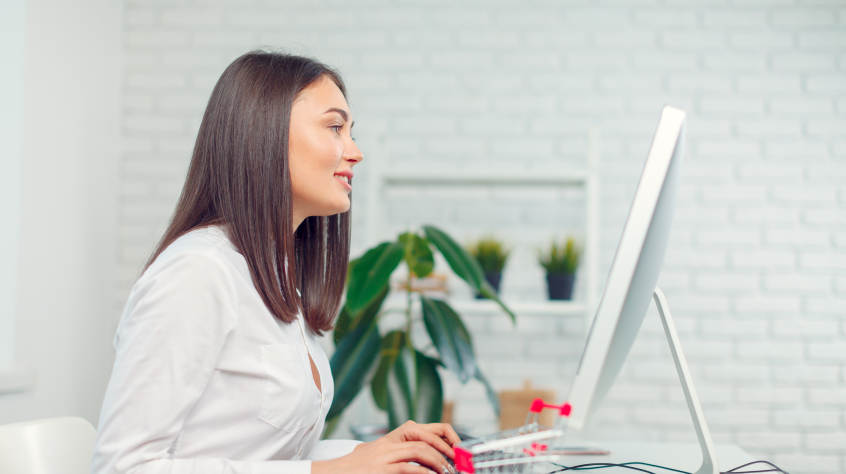 Does technical progress, especially the Internet, help people in their everyday life? The answer is a definite Yes. Speaking about the Internet, probably, the most important thing is the possibilities it gives for borderless communication. You can connect to your relatives and friends living in different parts of the world for free with lightning speed. The Internet helps to make business, for example, you can make conferences and conference calls over Skype. And of course, sending emails helps to contact clients and business partners whenever you need to. You can send necessary data or ask necessary questions and receive answers quickly that helps you in your business.
Emails help to organize work and data exchange at an enterprise or during your entrepreneurship. Of course, writing emails is just like any other writing process: you have to learn to express your thoughts so that the recipient could understand you. Communication via email doesn't allow us to see the interlocutor, but there are still some impressions a reader can get from an email. Your spelling and grammar should be correct. The structure of your sentences is also important, in case your email is long enough. The accuracy and correctness is something that the recipient sees and makes his/her conclusions about the person who has written the email and about their organization/brand. If you are a representative, your performance should be worthy. So, even your emails should show your business qualities, the perfect writing style of a modern educated person and punctuality.
Takes only several minutes to buy essay and to hire our experienced authors online.
First Steps
It may seem that to write an email is simple, but it is so not for everyone. Some people can't express their thoughts correctly and logically, while it's extremely important for business emails. Misunderstanding can cost you a bargain or a loyal client. So, when you write an email, you should always remember that it has to be clear and understandable. Some people can write well, but some don't, while for business this skill is vitally important. For others, the problem may be in logical expressing their thoughts and formulating the purpose of the email.
On the whole, your aim is to produce a good impression. From this point of view, the most important will be how to start an email to be understood correctly and to reach your goal or to get answers to your questions.
How to Start an Email for Different Business Occasions
A compelling email has various components that should be impeccable in case you need your message to be concise and clear.  Your message and its comprehension have to be identical otherwise it can cause misunderstanding and disorder and you don't need that particularly when it is a business email.
When you write a business email, you have to ensure you are being cautious with the words you pick, the welcome, the conclusion and particularly the beginning of it. It's hard yet possible to consummate them. You simply need a little help and you can superbly realize how to begin an email professionally.
This blog is about such things. To assist you with the easily overlooked details about an email like how to begin an email, the end, the correct words, and alike.
Right away, we'll begin with the structure of an email that can influence the reader.
Basic ways for beginning an email (the welcome):
Hello (the name of the recipient),
Dear (the name of the recipient),
If you don't have a clue about the name of the recipient or when you send an email to a company, you can use Hi there or Welcome. Not so formal as a 'Dear' but more formal than 'Hi' is Hello (the name of the recipient). When there are several recipients you can use Hi Everyone. Use commas where appropriate as it can produce either a favorable or bad impression, it's especially significant when you represent an organization.
To make a good start, you can begin writing the body of your email by stating the purpose of your email, referring to some important facts or sharing your sympathy. There are several examples for your use in other posts of the blog.
Welcome lines you should keep away from under any conditions:
If you misspell the name of the recipient in the first line is the worst beginning of your email:
Hello there (the name misspelled)
If you know the recipient well enough or you are friends, you can use:
Hi (the nickname of the recipient)
To add an exclamatory mark in the greeting is incorrect, because it may leave the impression that you are overexcited about something:
Hey (the name of the recipient)!
If you didn't bother to look up the name of the recipient, you can use:
Dear Sir or Madam/To whom it may concern.
This is not the best idea to start your email. How do you have to begin your business email? Here are some appropriate examples that will be up to the point
If you address a manager or a leader
Dear Sir,
I hope that you have a great day.
I am writing you about it…
 Hey Sam,
Your presentation impressed us as informative and professionally made. Tons of useful information grabbed our attention and showed new approaches to the subject. Thanks for taking part in our meeting.
I'd like to ask you…
 Hey Sir,
I often read your blog posts on (the topic). Thanks for writing about it and sharing important details with your readers.
 I also wanted to offer you some advertising…
The way you communicate is crucial but business emails have to stick to special etiquette rules. How will you write your email if you have to address several co-workers and your boss at the same time?
To produce a favorable impression, you should take into consideration the following.
Most certain, your boss receives dozens of emails each day. Try to send them only relevant information.
To give them a vague idea of what your email is about, write a summary in the subject line.
Adhere to the topic and don't go into unnecessary details.
If you address a client
Hey Sam,
I hope you are satisfied with our updated service at a lower price.
I am writing to you about…
Hey Joan,
Glad that you ordered our additional service. If you have any questions concerning new service plans, you can always contact me.
I also wanted to ask you…
Usually, you email your clients upon some business occasions, so your emails have to look professional and to be error-free.
Below we enumerate several of the best tips to begin an email to your clients:
Your subject line should be engaging and personified.
If you can, you should send your client a PPT, a portfolio, a card to give them additional information.
If you try to sell in your email, you should sell a quick-fix. It's easier to achieve if you write a success story where you tell how your service or product helped your clients to reach their goals. If you follow these tips your emails will be valuable and up to the point and will allow you to get more bargains, more clients or successful negotiations. We also have a list of 10+ email templates to assist you with your sales.
Your email to the recruiter
 Hello John,
I've just read your Linkedin about the (vacancy)…
 Hello Susan,
I hope you're doing well with your recruitment. I have experience in cold sales…
The email to the recruiter maybe not so urgent as emails to your clients or your boss but it may have significance for your future. Sometime you might work for their company, so you want to produce the best impression and be a competent and well-mannered person.
Just a few clicks with mba essay writing service of your mouse – and YOUR academic problems are SOLVED!
Last Steps
Check that the sentence structure and spelling in your email are precise, no matter if you are a novice or an experienced person. Your email should have perfect grammar and spelling. You should understand clearly what results in you want from the email. Do you want your resume to be read? A meeting with you scheduled? Or, maybe, do you want to get the telephone call from the recruiter? Be clear of the true objective and compose your email around it. When you email recruiters are clear and straightforward and remember that they may get hundreds of emails every day and they should see the objective of your email.
If you want your email to be an important part of your success, you should follow those simple rules of writing business emails.