The Impact of COVID-19 on Graduate School Admissions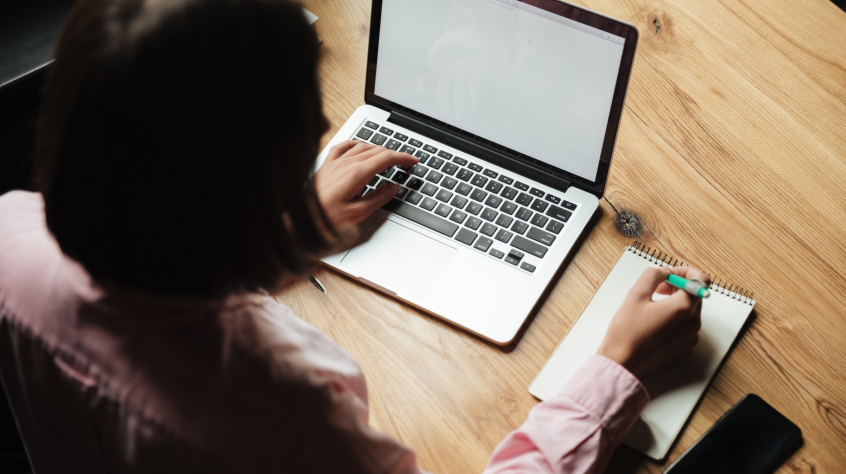 A lot of early events programs for students are being canceled by colleges due to the spread of coronavirus, causing a novel COVID-19 disease. Although these events are very helpful for students and help them be introduced to the campuses and get information about lots of available services, this year, it seems to be impossible for them to enjoy all the advantages of early events.
There is also a problem for those students who have already been accepted to college but haven't chosen their institution yet. Due to the pandemic, the responses of these colleges may be more cumbersome. Since there is no option of visiting a campus now, these students will find it difficult to make their choice while didn't manage to visit colleges they have been accepted by.
It can mean only one thing – choosing a college will now be more complicated. Let`s take a closer look at the issue.
Here you can buy essays, coursework or case study writing.
Still not clear? Come to us – thesis writing service.
College Admissions VS COVID-19
Most of the highly selective colleges haven't admitted students yet. The college visits are postponed, and no one knows until when. For families, it means that they do not even know what their next move will be.
We will probably need to switch to more online resources and admissions events. Many colleges have already created different online groups, where it is possible to meet other students virtually. Experts expect that many things will take place online from now and on.
Colleges close their campuses, so it is necessary to pay more attention to virtual tours, create more online content for students, and extend the deadlines for the acceptance of admission offers.
The National Association for College Admission Counseling encourages colleges to be more flexible with deadlines. Some admissions professionals, including Admissions Community Cultivating Equity & Peace Today, have launched a list of colleges that have changed their deadlines because of the fear of coronavirus.
Students also can find answers to lots of their questions on the FAQ page of a popular college application platform called the Common App.
Prospective students need to get in touch with colleges and find out what each of them is doing for applicants while the college admission process is now destabilized due to the spread of coronavirus. Students can check the websites of colleges, as well as their application portals. Check your email regularly, and if you don't notice any activity, call the college. And it is essential not to neglect these steps while any college can evaluate your interest in their institution too.
Usually, it is important to visit the college to show your interest, and now, since you cannot visit any college these days, your interest will be evaluated by how you check your emails from them and click the links in them. Do not underestimate these criteria of your interest, while many colleges really track your activity.
Professors also encourage everyone to use virtual tours to colleges while you cannot visit campus physically now. Most colleges already created virtual tours for students, and you can easily find them on the website. It cannot replace a physical campus visit, but it is already something and gives you a chance to see the campus.
They also recommend taking into account other important factors, including offerings in the major of interest. It is essential to get acquainted with the members of the faculty and their specialization. It would be good to figure out what opportunities are available through service offices.
We live in an era of innovations and social media, so it shouldn't be hard to check social media account and forums for admissions. You might find lots of interesting and helpful information there.
Juniors who were going to visit colleges may conduct some research on the front end. Such students can create a targeted list and understand that they might need to visit fewer schools in the coming year.
All these ideas will give all families a better understanding of opportunities and options; however, there can be some more questions the answers to which are not known at that stage.
One of such questions is the impact of the crisis on scholarships and financial aid.
Perhaps college officials do not know the answers to these questions yet, but they started to think about it already. There are lots of things we would yet need to know.
Get guaranteed a high score with our custom writing service.
Admissions Goals and Academic Ambitions
Not only schools are shutting their campuses down, but lots of K-12 schools are also closing due to the problem of coronavirus. SAT and ACT admissions exams are also under question now, and their dates are postponed.
Nevertheless, high school students should search online for continuity, just like college admissions. There are lots of free resources only for almost every grade level and on any subject. Juniors and seniors can find the biggest amount of information online.
Many academic experts recommend students focusing on the basics since they will be learning at home most of their time. It is impossible to recreate the whole school day at home virtually. So it is important to structure your days, stick to solid study habits, and determine your good spot to study.
First of all, it would be good to find a well-organized place to study at home. All primary and secondary grade levels can find schedules. It will help them structure their days.
Parents cannot substitute a classroom teacher for their children. So they should also search online for resources to motivate their children and get them through most of the subject matter. It is important to focus on the current academic work and avoid multitasking.
Since extracurriculars and sports activities are also canceled now, students can use that time to fill gaps in their knowledge and focus on important tasks for college admissions. For example, juniors and seniors who are looking to go to college, can prepare one hour a day for their SAT now and about 30-60 minutes for their AP. Virtual study with your peers will be very helpful if you excel in group settings.