Educators' Lives During a Pandemic: Their Needs and Demands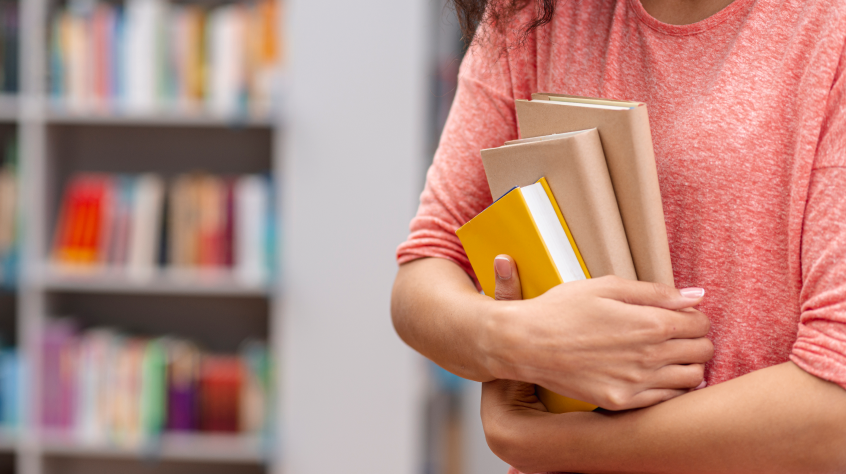 In such a situation we have today, the needs of educators are also essential and important. After the school closure because of coronavirus pandemic, they have numerous issues.
Students want to continue educational programs, and educators must help them. But no one understands how do they feel about such a huge responsibility.
The basic questions and requests for educators
Here is the key statement of most educators: 'I consider people will worry about their future and have nothing to do with it'. This position shows the general mood of people who are suffering from COVID-19 now. When they are asked to recommend relevant resources, they share their over fraught condition. Here is the direct speech: 'The schools are shutting down, and we must continue to hold classes. In such an unusual situation, we need to prepare educational programs for individuals considering safe placements. That's why everyone feels the lack of resources to share with students.
The resources for educators mean a lot. But unfortunately, they require a special form of materials that could be demonstrated via the Internet or delivered like food. The distance education becomes the one possible way to keep everything going on.
Many teachers claim they require relevant tips and recommendations about using the Internet. Tips with good online sources and additional educational platforms will be very helpful. But the material base is not the only resource they need. Emotional support, a bit of advice, and simple talk are essential for both students and educators. In addition, educators ask for materials about the connection of coronavirus and social justice, the most efficient examples of distance education, printed documents to take lessons for students without access to online sources. In such a situation, family members try to take the role of educators, so people need guidelines on how to help children. As a result, educators need such instructions to send families and assist them with kids' progress in education. You will see the relevant recommended sources with links below.
Besides the links to good educational materials, individuals also need more content. Particularly, they require resources to read and understand that we all must stay strong. Thanks to the help of each person, we will deal with stress, chaos, and anxiety in the eyes of challenges in education and lifestyle. Such support is vital for every member of the community, especially for individuals who feel the lack of materials and equipment to continue education.
Let's stay together during this tough time. It is quite important to respond to all needs to help each individual go through any possible trouble.
Order dissertation writing service that will also ensure you get an A+ paper.
Great educational resource for students
Nowadays, all sources and materials that could be used from home for online studying are great. Here is the link for the Student Text Library [1] that includes more than 500 examples of useful content. Each piece of information is sorted in the library using such criteria as educational level, subject, etc. You can also use film kits [2] with exciting text and video content. Note that the website keeps the copyright, so you need to use your personal account to get access. But don't worry, it is free whether you are a student or educator. If you are an educator, you can make a class account and share access with everyone by sending individuals to log in and password. Also, you may download files and share content via emails. If you want, you can upload files on Canvas or Blackboard.
This website also proposes using lessons to continue education. These lessons are available for students with and without the connection to the Internet. For example, you can plan your education with such examples:
the problem of discrimination by racial or religious motifs is described in the book The Color of Law. Students will be informed about segregation, systemic racism, and other violation of human rights;
the role of history for the modern criminal justice system can be learned by TeachingThe New Jim Crow [3]. Such a lesson will help individuals to understand the connections of previous and present injustices;
the idea and role of the digital world are fully presented on digital literacy and online citizenship [4]. It is prepared for individuals of K-12 who have or haven't access to online education.
The role of 'Do Something' idea
At the moment, there are 34 "Do Something" tasks [5] for students. They can make tasks online and be at home. The main particularities of such tasks are connections with real-world problems. That's why students will be able to use their skills and knowledge of the practice. Here are several examples of such tasks:
Oral History Project [6]. During this task, individuals conduct interviews and collect other people's experiences. Usually, they work with narrow topics and can find out how different situations can influence an individual's life, character, and personality. The result of this task will be an article, report, pamphlet, and other types of content;
Buddy Share [7]. This task is based on the idea that arts mean a format of positive expression for individuals. They choose a paper form they like and share ideas about the exact topic. With classmates as listeners, they work on their language and nonverbal communication tools. Online communication with a classmate will make this task appropriate for remote learning.
Identity Artifacts Museum[8] The identity of each student is a huge collection of emotions, experiences, and ideas. This task allows them to collect so-called own personal artifact and present such a museum to others. As a result, this would be a kind of personal presentation of the identity.
The topic 'Equity': great articles examples
Unfortunately, there is a high risk of unequal access to distance education for lots of students. The point is we are short in time to change the educational process. That's why we may face numerous mistakes that can inhibit getting qualitative and full educational materials. Individuals in difficult straits, for instance, having disabilities or elderly caregivers, are the most defenseless groups. The next week's students will require additional materials to keep their education going on. And these articles will be helpful.
Here are useful resources:
Coronavirus Pandemic and Rights of Students With Disabilities [9]. This article is dedicated to the main problems of students with disabilities and options on how they can continue their education without interruption.
Best Practices for Serving English Language Learners and their Families [10].The article includes the best tools, practices, and strategies to support English language learners.
Family and Community Engagement [11]. The article aims to show that families and schools are connected with the goal of helping them communicate in the right way. In such a situation, stereotypes, myths, and misinformation will create a wall that also harms the quality of education. So, there are great strategies to improve this communication.
No one can predict the consequences of which we will face tomorrow because of the COVID-19. As a result, it is almost impossible to predict how coronavirus will impact schools and the educational process. But no unexpected situation can harm students to get full and comprehensive help. That's why we can't stay outside the COVID-19 crisis and have already prepared great resources for educators.
Such useful materials will definitely help.
Trusted write my paper with 100% satisfaction guarantee!
The list of great resources with descriptions
It is important: this list is based on the response of members of organizations that deal with youth. That's why it is highly recommended to pay additional attention to picking the exact resources and platforms. Also, you can use this video [12] to understand the ways of why and how online companies and third parties use students' information.
Coronavirus Resources: Teaching, Learning and Thinking Critically [13] (the article is published on New York Times Learning Network)
This is a constantly updating page that is dedicated to the current situation with COVID-19. It also includes numerous The New York Times' content and ideas for work and study at schools and at home. There are lots of useful resources for students about the pandemic.
The moral help
'It is important to pay attention to the emotional condition of students. Their mental health is as important as physical health.' – respondents say. 
Crisis Text Line [14]
This website is made especially for people in crisis. If you feel anxious or depressed, you can ask for support around the clock by sending the text.
The Trevor Project [15]
If you are a part of the LGBTQ, if your family does or doesn't accept your personality, then home education may be impossible for you. This project is a place where you can get real help.
Helping Children Cope With Changes Resulting From COVID-19 [16] (published on the website of the National Association of School Psychologists)
This article explains the general rules on how to stay safe during the COVID-19 pandemic. Lots of attention is dedicated to kids' demands.
COVID-19 Resources and Information Guide [17] (published on the website of the National Alliance on Mental Illness)
This document starts with popular questions people ask themselves and their friends. You will find there fair and in-depth information.
Care for Your Coronavirus Anxiety [18] (the specialized website)
This is a unique resource where you will find tools for fighting with anxiety during the pandemic and other mental issues.
Parent/Caregiver Guide to Helping Families Cope With the Coronavirus Disease 2019 [19] (published on the website of the National Child Traumatic Stress Network)
This guide will be helpful for all people, especially for parents. It explains how to pick up the best strategy and reduce the level of stress because of the COVID-19 pandemic.
Online sources and platforms for students
'Students in k-12 require high-quality platforms to get information from home' – respondents say. 
Amazing Educational Resources [20]
This is a wide base of platforms with free subscriptions during the educational establishments' closure. You can see a sheet with in-depth information about each company (grades, subjects, free services, etc.).
Free Online Learning Resources for Schools Affected by Coronavirus/COVID-19 [21] (published at Tech Learning)
This is a listicle that aims to share information about useful platforms and resources for students of all grades. The range of subjects is very wide.
200+ Amazing Online Learning Resources [22] (published on We Are Teachers)
This is the list of lesson plans and educational platforms for grades of all levels: elementary, middle and high school, and k-12.
Free Educational Resources for Distance Learning [23] (published on California Department of Education website)
This is one more collection of platforms and resources with free access to educational materials for students.
Discovery Education [24]
Offering free access through the remainder of the school year, this platform includes digital textbooks and multimedia resources for online K-12 learning.
Doc Academy [25] (the website of the Discovery Education)
Discovery Education platform presents numerous lessons, topics about social justice, documentary movies, and other useful content for students.
TED-Ed [26]
This platform is already well-know. Because of COVID-19, it has increased the amount of educational content.
Storyline Online [27]
This website offers interesting content for youth. There is a great choice of genres.
Storytime From Space [28]
If you want to hear a voice from space, then this is your chance. You will find their new books reading by astronauts.
Printed educational materials
'Unfortunately, there are problems with the Internet in some cases that discourage the students' access to online education' – respondents say. 
Supporting Students away from Schools [29] (published on the Curriculum Associates)
This platform allows using printed educational materials for K-8. This website is dedicated to reading and mathematics.
All Kids Network [30]
There is a great choice of printed tools and craft ideas for children.
Scholastic [31]
Use this platform to receive free materials for K-8.
Social justice resources
Get a perfectly essay writing in a few clicks with Buyessayclub.com!
'There is a great problem for Asian students, so they require special care.' – respondents say. 
Educators need to know more about racism during the COVID-19 [32] pandemic. That's why such platforms as Speak Up at School and Let's Talk! will help to find out fair answers for popular questions based on a racial misunderstanding.
When Xenophobia Spreads Like a Virus [33] (published on NPR)
This is a powerful article about the influence of xenophobia for people in the USA during COVID-19 crisis
Support for Teachers During the COVID-19 Outbreak [34] (made by the website of the Facing History and Ourselves)
This list includes relevant materials to prevent racism increasing among teachers and students.
Coronavirus School Closings Expose Digital Divide [35] (the personal article on the U.S. News)
This text is about the consequences of school closure during coronavirus crisis.
COVID-19 and the Education of Students with Disabilities [36] (the report of the National Disability Rights Network)
The report contains useful links for the in-depth discussion of equal rights for students.
COVID-19 Response and Resources [37] (made by The Justice Collaborative)
The platform has collected all the essential and new information about coronavirus.
Great ideas for online education
'Our system is not ready to provide students with relevant distance education' – respondents say.
Learning Keeps Going [38]
This website is a collection of useful tips, listicles, articles, and webinars to keep distance learning going on.
3 Ways to Turn Your Classroom Remote in a Hurry [39]
You can use this how-to to prepare your home for distance education.
Resources for Teaching and Learning During This Period of Social Distancing [40]
The article is dedicated to great resources for individuals starting from home routine organizations to additional tools for learning.
How to Teach Online Courses [41] (prepared by Future Learn)
This is a category of content with numerous useful articles.
Useful links for families who require help
'There are lots of socially disadvantaged families in need that require additional help in distance education organization' – respondents say.
Talking Points [42]
The platform has made an application to make communication between educators and students better.
Talking to Kids About Coronavirus [43] (published by American Society for Deaf Children)
This is a simple guide that helps parents to explain the current situation to kids.
Supporting Families During COVID-19 [44] (created by Child Mind Institute)
The article includes special tools to deal with emotional breakdowns.
For people who take care of others
'There is a great role for parents in distance education. It is as big as educators have.' – respondents say.
Scholastic Learn at Home [45]
You can use this free platform to prepare different projects with your kids.
Khan Academy [46]
This platform allows using free courses in science, mathematics, and history for teaching kids.
Coronavirus: Learning Resources for Kids Home From School [47] (made by KIRO 7)
The great article with examples of activities and projects.
Reference list:
https://www.tolerance.org/classroom-resources/texts
https://www.tolerance.org/classroom-resources/film-kits
https://www.tolerance.org/magazine/publications/teaching-the-new-jim-crow
https://www.tolerance.org/digital-literacy-lessons
https://www.tolerance.org/classroom-resources/student-tasks/do-something
https://www.tolerance.org/classroom-resources/student-tasks/do-something/oral-history-project
https://www.tolerance.org/classroom-resources/student-tasks/do-something/buddy-share
https://www.tolerance.org/classroom-resources/student-tasks/do-something/identity-artifacts-museum
https://www.disabilityrightstx.org/en/handout/3880/
https://www.tolerance.org/professional-development/webinars/best-practices-for-serving-english-language-learners-and-their
https://www.tolerance.org/magazine/publications/critical-practices-for-antibias-education/family-and-community-engagement
https://www.youtube.com/watch?v=WY5b4C9WdBo&feature=emb_logo
https://www.nytimes.com/2020/03/11/learning/coronavirus-resources-teaching-learning-and-thinking-critically.html
https://www.crisistextline.org/?gclid=CjwKCAjwsMzzBRACEiwAx4lLGy7UDkkODrOmncpKBkCzGDgXM_vsWrHS5Q25NeLudo8VMbRcuDOOZRoCjyEQAvD_BwE
https://www.thetrevorproject.org/
https://www.nasponline.org/resources-and-publications/resources-and-podcasts/school-climate-safety-and-crisis/health-crisis-resources/helping-children-cope-with-changes-resulting-from-covid-19
https://www.nami.org/getattachment/Press-Media/Press-Releases/2020/COVID-19-and-Mental-Illness-NAMI-Releases-Importan/COVID-19-Updated-Guide-1.pdf?lang=en-US
https://www.virusanxiety.com/
https://www.nctsn.org/resources/parent-caregiver-guide-to-helping-families-cope-with-the-coronavirus-disease-2019
http://www.amazingeducationalresources.com/
https://www.techlearning.com/resources/free-online-learning-resources-for-schools-affected-by-coronaviruscovid-19
https://www.weareteachers.com/free-online-learning-resources/
https://www.cde.ca.gov/ci/cr/cf/distancelearnresources.asp
https://www.discoveryeducation.com/
https://docacademy.org/
https://ed.ted.com/
https://www.storylineonline.net/
https://storytimefromspace.com/
https://www.curriculumassociates.com/supporting-students-away-from-school
https://www.allkidsnetwork.com/
https://www.scholastic.com/parents/kids-activities-and-printables/activities-and-printables-guides/free-printables-for-all-ages.html
https://www.tolerance.org/magazine/speaking-up-against-racism-around-the-new-coronavirus
https://www.npr.org/2020/03/02/811363404/when-xenophobia-spreads-like-a-virus?fbclid=IwAR19q-iwL5QxdNnrOicM44w-FHSH8pjNX-KR3rmh-g-N6m6N2Jh2HmLYA1Y%20Educational%20Divide/Dilemma
https://www.facinghistory.org/resource-library/support-teachers-coronavirus-covid-19-outbreak
https://www.usnews.com/news/education-news/articles/2020-03-10/coronavirus-school-closings-expose-digital-divide
https://d28lcup14p4e72.cloudfront.net/245981/5082659/Resource%20List%20FINAL%20%28002%29.pdf
https://thejusticecollaborative.com/covid19/
https://www.learningkeepsgoing.org/
https://www.kqed.org/education/533275/remote-in-a-hurry
https://www.kqed.org/mindshift/55521/resources-for-teaching-and-learning-during-this-period-of-social-distancing
https://www.futurelearn.com/subjects/teaching-courses/how-to-teach-online
https://talkingpts.org/
https://deafchildren.org/2020/03/talking-to-kids-about-coronavirus-asl-english-resources/
https://childmind.org/coping-during-covid-19-resources-for-parents/
https://classroommagazines.scholastic.com/support/learnathome.html
https://www.khanacademy.org/
https://www.kiro7.com/news/trending/coronavirus-learning-resources-kids-home-school/5TSTZSDKWNGV3HR4KF5YMVXQ34/