15 Websites Where You Can Find Free Online Books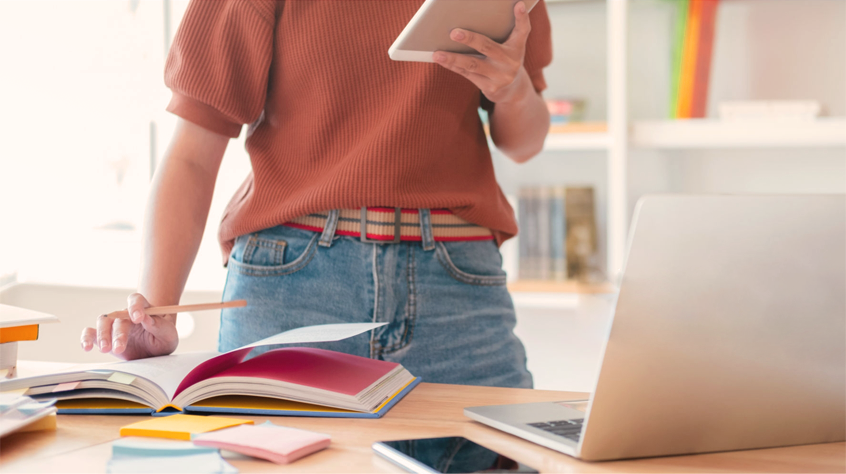 Today books are getting more and more available to us thanks to various online sources. Whether it is classical literature or some modern pieces, almost everything can be found online. Everyone who wants to read something can search for free online books. They can be in various formats and audio as well. However, with the variety of options, you can face during your search, you can get lost and not be able to pick the reputable source. We have collected a list of 15 websites that offer free or affordable books online. With a short description of every resource, you will be able to select the most suitable one.
Websites with downloadable books
Below you will find sources of online books that will help you to enrich your reading experience. Some of them offer all available books for free, while others can redirect you to the free sources or offer partially free pieces. Also, some of the platforms allow listening to audiobooks. So you will be able to find the option that will suit your reading preferences.
Detailed descriptions are included.
1. Goodreads' free shelves
Here you mostly find books by classical authors without copyright needed. But some modern writers are also presented here for free. You can search for the literature you want at the free-online tag on Goodreads' free shelves. Even with this restriction, you can still get access to some great books without spending any money.
2. International children's digital library
This website represents a non-profit organization that is aimed at delivering access to children's literature of different countries to promote respect and tolerance to various cultures. That is why here you will find many free books for kids.
You can use this resource as a visitor or create an account and follow the upcoming "events" on the website. Everyone will find here books from all over the world, arranged by countries. Here you can find masterpieces by Naoko Awa, national books from New Zealand, and many more.
3. Internet sacred text archive
On ISTA, you will find books and stories related to religion, myths, and folklore. This website offers Bible, Talmud, Vedas, and hundreds of online books related to sacred topics. Also, it has a purpose to promote diversity of cultures and tolerance to other nations and religions.
4. ManyBooks
As you can conclude from the website title, here you can find thousands of free online books in various formats for convenient reading. More than 30k works can be found there starting from the classics like The Secret Adversary by Agatha Christie or The Art of War by Sun Tzu, and ending with modern masterpieces like The Unveiling by Tamara Leigh.
5. Open Culture
Here you will find more than 800 free audiobooks that you can download and use on your iPads, iPhones, or any other device. Also, you can read and listen to them directly via the browser. The selection includes modern literature and classic works.
Purchase college essays from us and get guaranteed a high score.
6. Open Library
This is one of the biggest platforms with free online books, which offers a selection of more than 1.7 million eBooks for its users. This is a type of Internet archive that can be contributed and corrected by users. Here you will find free works as well as links to the paid versions on other platforms.
7. Overdrive
Thanks to Overdrive, you can connect with local book sources and libraries to find out whether there are free eBooks available. You will have to create a library card first to be able to check classical and modern literature pieces available in an eBook format that will be suitable for your reading device. The selection of books is great, and users can get access to popular nowadays masterpieces like Harry Potter or other modern classics.
8. Project Gutenberg
This is a great source of classical literature that is now available for free public use. Project Gutenberg is created by volunteers who transfer literature pieces into electronic format to make it available for a wider audience. They offer American and world classics. For now, they already have more than 50k free online books. Users can choose a convenient way to read books there. You can either download the book onto your device in the eBook format or enjoy it directly from the website.
9. Read Print
This is a great online bookshelf with a wide selection of classical works (thousands of books are free for reading and downloading). There are no hidden fees, and you can use this platform for free. The website offers its community of readers the opportunity to communicate and discuss the books there, joining clubs and related groups. The website also features a nice widget that allows tracking and marks books you read, or plan to. You can choose any texts that are arranged in categories like essays, fiction, non-fiction, plays, poetry, and short stories.
10. Riveted
This platform is created by Simon Teen and presents the online community of young readers.
Here you can get access to the free online selection of books or ones, which are free for a limited time. Registered users become members of this community with the opportunity to download free books, take part in giveaways and other contests, as well as share thoughts about books they have already read. You can see some examples of available pieces on the main page, but to get access to all features of the website, you will have to sign up first.
11. Tor
Tor is the website dedicated to fantasy and science fiction. There you not only can find short pieces of independent authors but also join the community of literature lovers. You can read and comment on articles related to science fiction and fantasy topics. Also, you can discover many other pieces of literature and articles related to other topics.
You can join its club and discover free eBook of the month regularly and get access to the chosen one. There you can also communicate with other users, share your opinion and experience after reading.
12. Wikisource
We all know that Wikipedia contains articles for almost every source, despite the fact that not all of them are suitable for academic usage. The same is with Wikisource that presents over 400k English texts of various authors. There you will find great pieces of classical authors from 1846 to 1941 like Rudyard Kipling and Marie de France, or dive into adventures with Jules Verne or Philip Dick. You can even find some historical documents there.
13. World Public Library
This online book source is not free, but it offers an affordable subscription of $10 for a year membership. After this, you get access to the millions of free books available in more than 300 languages. So, basically, this is one of the most convenient paid options. Also, this platform offers free memberships for people with special needs and physical disabilities. The collection of books contains numerous pieces of literature, including classical masterpieces, sacred texts, kids' books, and graphic novels, or academic works. You will find books in eBook format as well as audiobooks.
A few more websites for you
Do you think this is all? But we promised 15 sources, and we are ready to share a few more websites. The Internet is an unlimited source of information. So, we can always find more places to experience free books online.
For instance, like Wattpad, where you can find stories, written by independent writers, historical fictional books, fanfics, and many more. Moreover, there you will find a community of readers where you can discuss books you read.
FanFiction.net is a website with short stories and novels based on the existing pieces of literature and other fictional worlds. Do you want to read more about Harry Potter or adventures in the Midlands? Come and see.
Here is another advice for you: follow your favorite writers on social media. There are often cases modern authors share some free pieces of their works on their pages. There you can find giveaways, links to the eBook sales, sneak-picks for the upcoming works, or short stories from their worlds.
If you struggle with essay, use our custom writing service
Cheap online books
Sometimes you cannot find the needed piece among free online books, so we decided to share some paid book sources with good offers. For instance, you can buy a subscription on platforms like GooglePlay, Kindle Unlimited, Unlimited Library, or Scribd, which will cost you no more than $10 a month.
Also, you can sign up for notifications about book sales on Book Riot's Deals. You will be emailed about lists of cheap audio- and eBooks (starting from $1.99).
As you can see, there are plenty of opportunities for you to read more books and enrich your worldview. Today it is much easier to get acquainted with works of great authors from all over the world. All you need is internet access and a device to play the book, and these things are available almost to everyone today. So do not waste time searching and use our recommendations to enjoy great literature.