The Best Recommendations on Writing a Bullying Essay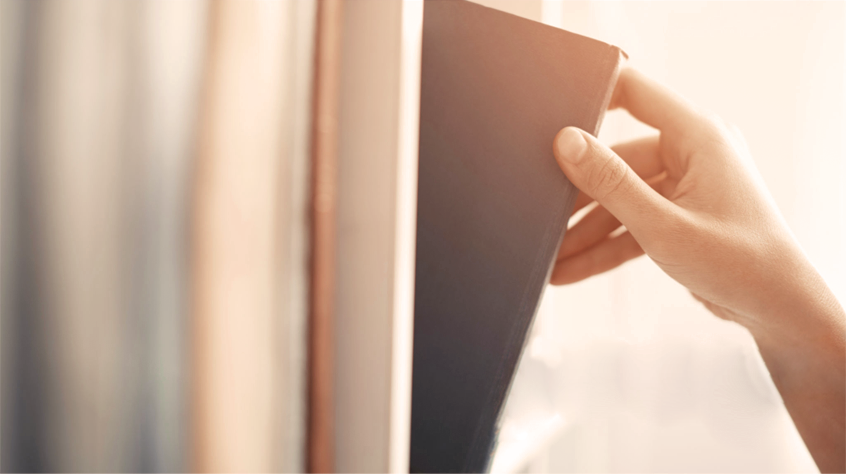 As you probably know, bulling implies aggressive behavior towards other people. It can manifest physically or verbally, online, or in-person. Bullying often takes place in schools, where certain individuals try to dominate over others by harming and intimidating them. This destructive behavior poses a serious problem all over the world.
What Should I Write about in a Bullying Essay?
Much has been written and said about bullying. Generally, teachers ask schoolchildren to write an essay on bullying to understand what they think about this problem. Not only teachers but also parents are deeply concerned about aggressive behavior that can be harmful in many ways, physically and psychologically. In your bullying essay, introduce the problem and focus on the ways to deal with this issue by presenting potential solutions. Express your viewpoint and provide evidence that bullying is a real threat that must be fought.  
Simple Tips on Writing a Bullying Essay
Pick a topic that interests you. This is probably the most important step. Is there something you feel passionate about? Okay, you should write about it! Maybe you have been bullied yourself, or you know someone who had to deal with bullies. If you are a lucky person who has never faced anything like this, we will provide a list of sample topics at the end of this article! 
Come up with a powerful thesis statement. You should try to present the main points of your bullying essay in a few sentences.
Make your introduction attractive to the readers. There are many tricks you could use to draw your audience's attention. Try starting with a question or strong thought-provoking facts.
The main body should consist of 3-4 paragraphs. Start discussing the problem, present statistical data, and other evidence proving that this issue is urgent and must be solved.
Remember that readers tend to memorize what is written in the end. When you conclude, make it clear and laconic. Summarize all the main points and state your opinion.
When you are finished writing, read your essay a couple of times to eliminate mistakes and see what needs to be changed or edited. In a day or two, repeat the proofreading part with a clear head. You may find errors that weren't obvious before.
Writing a Bullying Essay Outline
Writing a concise outline is a very important and helpful step. This will make the whole process more productive and organized. Making a detailed plan ensures that you will include all the important details and ideas in your essay. Keep the plan in front of you when you start working on the bullying essay.
How to Write a Good Introduction to Your Bullying Essay
The introduction to your essay should impress the audience and catch their attention. To stimulate the reader's interest, apply the following tips:
Explain the phenomenon of bullying. Tell what this term means.
Introduce the bullying problem. You need reliable information and statistics to prove that bullying is a serious issue in all countries. It shouldn't be problematic to find statistical data and facts.
Highlight the importance of the topic and explain why it is important to talk about this problem and find ways of solving it.
How to Write a Good Conclusion to Your Bullying Essay
There's a common misconception that a conclusion is just a summary of the discussed points. You should explain why the reader devoted time to reading your essay. Highlight what makes your work illuminating and meaningful. Don't forget to include personal ideas on solving the problem of bullying. Remember that the conclusion is a reflection of your whole work. New information should not be included in the concluding part.
Interesting Topics for a Bullying Essay
Tell about your personal experience of being bullied
Tell your opinion concerning those individuals who act like bullies towards other students
How can bullying be effectively prevented?
Can bullying be stopped once and for all?
Anti-bullying campaigns: whose responsibility is that?
What are the effects of bullying? 
How does bullying impact students psychologically?
What should teachers do to prevent bullying in schools?
How can parents help in solving the problem of bullying?
Should the victims of bullying ask their parents and teachers for help, or should they deal with aggressive behavior on their own?
Should police be involved in solving the problem of bullying?
What are the causes of bullying?
Who is likely to become a victim of bullying?
How can the government influence this problem?
What is the situation with bullying in developed and developing countries? Are there any differences?
What is an appropriate punishment for those who harm and intimidate others?
How to recognize a bully?
How can students avoid being bullied?
Effective ways to support a bully victim
Why being a bully is not cool
Just a few clicks with mba essay writing service of your mouse – and YOUR academic problems are SOLVED!
Bullying Essay Examples
Here are some sample pieces that can inspire you and bring some insight into the topic of bullying.
Simple Bullying Essay
Victims of bullying can be found almost in every class. Individual students or even entire classes can indulge in aggressive behavior towards other children. Statistics tell that almost 10% of schoolchildren regularly experience different forms of bullying, and 55% are exposed to abuse occasionally.
Nearly 26% of parents think that their children are the subjects of bullying. Such violent behavior has a profound negative impact on young individuals. The term "bullying" includes various psychosocial, social, pedagogical, and legal issues.
Bullying implies violent and abusive behavior of an individual or a group of people who consider themselves physically or mentally dominant. Bullies enjoy the process of harming those who they perceive as weaker individuals, both physically and psychologically. The first publication on this problem is dated in 1905 and appeared in England. Since that time, the discussions of this topic have not subsided. It is important to note that bullying can occur not only in school but even in kindergarten. I know what it feels like to be a victim of abusive behavior. I was regularly bullied in sixth and seventh grade, and it was a horrible time for me. All I dreamed of was a friendly tone and someone to talk to. In my opinion, this problem should be taken seriously by adults, both teachers and parents. They should do everything they can to prevent bullying.
Every person, no matter what age and social status, deserves respect and positive treatment. We can't ignore even the slightest sights of abusive behavior. Appropriate measures should be taken immediately because bullying can cause serious psychological and physical harm. Children shouldn't be left alone with this problem.
Effective Ways to Prevent Bulling
Many schools try to come up with a set of specific anti-bullying rules. Of course, teachers and parents should take the problem seriously and adopt every measure to prevent aggressive behavior. However, we must remember that rules aren't always effective, especially when it comes to bullying.
Those individuals who experience difficulties in socialization can't develop new helpful skills because of restrictions and an obligation to comply with the rules. Children who act like bullies continue to indulge in dominant and abusive behavior, no matter the rules.
According to recent studies, the most effective way of dealing with this problem is to develop certain skills in students. This approach can contribute to stress reduction and positive relationships with teachers and peers, as well as enhance educational achievements.
Regular work with children in that regard can help in preventing abusive behavior towards others. It is not effective to shield children from all kinds of conflicts. Conflicts and disagreements are normal in any relationship. They can be constructive, allowing people to look at a certain situation from various angles.
Therefore, the development of problem-solving skills in children is necessary. Such skills will help students handle conflicts independently, respecting each other. Researchers state that problem-solving skills are much more effective than emotional responses when it comes to the prevention of bullying.
If schools focus more on developing the above-mentioned skills, it will be easier to prevent bullying and its negative impact. Adults are highly responsible for taking preventive measures. Their main task is to help children develop self-confidence and inner strength.
Here you can buy business plan, annotated bibliography writing and term papers.
What is Cyberbullying and Causes It
The term "cyberbullying" first appeared in 2000, when the Internet became widely available for many people. The victims of cyberbullying are mostly children aged 12-15 who actively use social networks and spend great amounts of time online.
Nowadays, cyberbullying is a very common way to assert and dominate others. Internet access is now available to 59% of the global population. It is hard to imagine a 15-year old who doesn't spend time online. For teenagers, self-affirmation often lies in humiliating other individuals.
Recent researches show that more than 20% of schoolchildren suffer from cyberbullying. This kind of bullying is the most common in developed countries, such as the US, Canada, or European countries since the level of Internet distribution is more than 90%.
The root cause of cyberbullying is that the Internet provides confidentiality. Bullies like to stay anonymous because it gives them a sense of total impunity. It is easier to abuse and intimidate others when no one can see or hear you. Confronting someone face to face takes at least some amount of courage, but cyberbullying doesn't.
The consequences of such behavior are very similar to those of ordinary bullying. Victims of cyberbullying may suffer from poor self-esteem or feel depressed and unappreciated by others. Some individuals tend to have suicidal thoughts because of the feeling of helplessness and the inability to stop or escape online bullying.
Adults should pay attention to how their children use the Internet. They should limit their use to educational purposes. Besides, parents should explain to their children that only those who lack self-confidence behave aggressively on the internet. Adults must take immediate measures when they notice that their child either acts like a bully or suffers from abusive behavior.