How to Create a Great Study Place?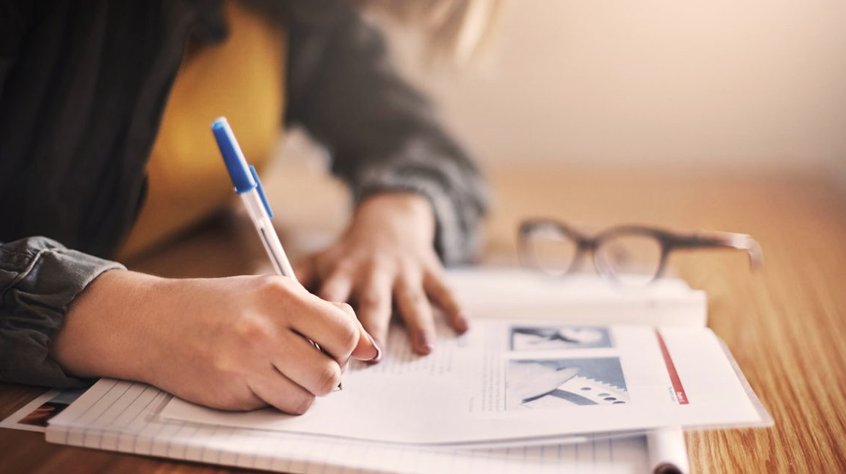 A study atmosphere can influence your work greatly when a person tries to concentrate on difficult tasks, sometimes every little detail matters. The speed of the work is as important as the temperature you are in during this process. Sometimes we may think that it is the most difficult task we were working on, but maybe it is all about the atmosphere you are in. If you are interested in this topic, then just go on reading the article, and you will get the most practical recommendations about how to create great study place.
The most usual variants of places for study
Sure, the most usual place that is chosen by lots of students in the comfort of the house which you live in. Not all people prefer such a variant because of lots of distracting factors while being at home. That's why we decided to list a couple of other options for you to choose from:
Library. Someone may say that it is a rather stereotypical choice. Well, maybe it is; however, it still remains a place with a long list of rules that all the visitors should follow. Moreover, the quietness and atmosphere of concentration are surrounding you in this place. It may be highly important for some people to have space where nothing and no one is distracting you.
Specially organized study offices. Every college or university has a special place that students are allowed to use. The range of variants is absolutely huge, depending on the institution. For instance, there may be different laboratories, observatory, gym, or just empty rooms. Except for space for study, you also have a chance to use the equipment and other important elements which are there.
Outside the territory of your institution. Such a place may be absolutely anywhere, for instance, in your favorite café where you can order the best coffee or maybe even in the park. The range of choice is huge, so you'd better pay attention to your individual criteria.
Any random place which is somewhere around your institution. Not all people prefer quite place for concentration. Sometimes, we are searching for a busy surrounding with some people area. So the lobby of the university is a wonderful place where crowds of people with their different energy levels will motivate for productivity.
Still not clear? Come to us – essay writing service.
How to create great study place in the apartment?
Of course, there are lots of places which you can pick outside your apartment, but still, most of us prefer home comfort and coziness. However, it is not an easy thing to organize everything properly, so here you will find a couple of recommendations that you can easily implement for any house.
The first important recommendation is to clean up. Rubbish can be a huge distraction for some people to that point when a person just couldn't concentrate on the necessary assignment. Also, you may try to find some important things during the learning process and waste so much time on this… And don't forget about the bad smells or loud noises.
Once your room seams clean and well-organized, you may start placing the needed things on the working surface. If you are planning to work for a rather dissent period of time, you should better make a list of required things that will be in your closest possible reach. When you are trying to stand up and bring a bottle of water or needed books, you are wasting such precious time on it.
Check the lighting system even if it is enough daylight. Maybe in several minutes, you will need to switch an additional light. Also, such unnoticeable things as temperature or humidity can also be adapted to your needs with air humidifier or conditioner.
When you think that there are no distractions and you have properly prepared almost everything you need for a couple of hours of productive work, we recommend to review the list of the most important items for you to check, they are:
Piece of paper and pencil. If you are working on such a creative project or just reading a book, you may need to write down an unexpected idea that can pop up in your mind. Also, it is highly important for brainstorming…
Water and some snacks. We are usually distracting for a cup of tea and a sandwich, and it is so predictable. Just be prepared that your stomach might need some energy for further productive work.
Books and a gadget for quick internet connection. Sometimes we need to search for some data, and if we are switching on a device and waiting till its loading, it may take some time.
Specific types of equipment that you might need for this particular work. For instance, some people prefer using a usual calculator instead of a Smartphone with hundreds of notifications in it.
Purchase book movie review writing from Buyessayclub and get guaranteed a high score.
Additional recommendations about the creation of the perfect study place!
Now, after reviewing some general recommendations about how to create great study place, you may feel that it is almost all, and nothing will stop you from a productive completion of your essay or course paper. If, after following all these pieces of advice, you still experience troubles, then here are some additional things you should check out.
Take some breaks and don't work longer than 40 minutes without a stop. Otherwise, your brain and body will be exhausted, and you will need a huge break after 2 hours of working that may lead to sleep or inability to concentrate more. Short breaks can prolong your learning process, and it is for sure.
Regularly control the temperature and humidity in the place where you study. It is greatly influencing the general desire to learn something. High-temperature exhaust body, the same way as a lack of water, exhausts your brain.
Just a few clicks and your annotated bibliography writing problems are SOLVED!
To conclude, it is evident that your productivity depends on various factors and circumstances, so you'd better control everything right away. Moreover, all of us have some personal preferences which we should also pay attention to while organizing or just choosing a perfect place for work. You know your body better, so try to notice these little hints that your organism shows you. There is not such a thing as laziness, maybe you are just too exhausted or work in the inappropriate surroundings.
The key to the successful learning process lies in reply to the question: how to create great study place? Hope we have answered it!