The Freshest Guide for Students with Visual Impairments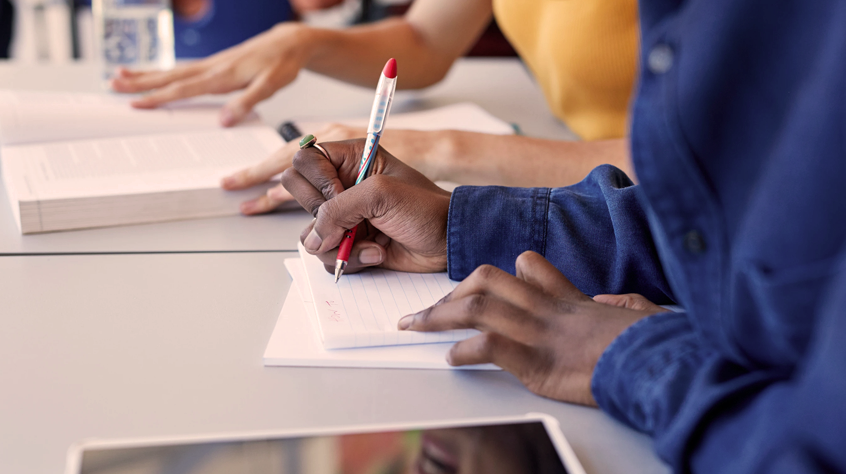 At the moment, there are over 8 million registered people with visual impairments, and only 15% have a college degree. That is why we decided to write a guide for those who have visual disabilities but still want to live a healthy and full life.
If you struggle with essay, use our professional custom writing service.
Types of visual disabilities
There are different types of impairments that may influence a student's performance and life in general. Here are the most common:
1. Central vision loss
In this case, it feels as if there is a blurred or missing detail in the center of your vision. With time, this detail turns into dark spots. However, peripheral vision is still clear and sharp.
2. Peripheral vision loss
When losing peripheral vision, people can only see in front of them. When not being able to look on the periphery, people find it more difficult to read because they can't see many words.
3. Blurred vision
When such a problem occurs, a person sees everything without focus, no matter what the distance is. In some cases, even glasses can't help.
4. Night blindness
Students who constantly study at night and don't give their eyes a proper rest may eventually experience night blindness—a state when it's not possible to see at night or under artificial light.
5. Severe light sensitivity
People with light sensitivity are not able to stand even regular types of illuminations like sun or flashlight.
Unfortunately, the list can go on because there is a large number of other visual impairments that complicate the lives of students worldwide. And the biggest problem is that each of these disabilities may lead to such serious diseases as cataract or glaucoma, which often cause blindness.
Want to get more? See essay writing service at our site.
Statistical data to keep in mind
It is difficult to provide clear data on students with visual impairments because their number is constantly increasing. According to NIH, by 2050, the number will double.
At the moment, over 8 million Americans have visual impairments, and high costs along with postponed treatment make the problem worse.
In 2016, over 60,000 US students applied for assisted programs because of visual disabilities. These programs include voiceover and Braille study materials. In 2019, there were only 14,8% of people with visual impairments who obtained a Bachelor's degree, and only 31% graduated from school.
How educational institutions help students with disabilities
Unfortunately, people with visual impairments don't get enough attention, and only recently, the situation began to improve. Luckily, more and more colleges unity to help students with vision problems to get an education.
The infrastructure of campuses is adjusted to people with sight problems, making it simpler for them to head to the necessary classes. Some colleges have sound streetlights and offer adjusted study materials to those who have low vision.
Resources for those who have visual impairments
We have made a list of organizations and websites which want to assist people with visual disabilities and to make their lives better. Head to their official websites and contact directly if any questions arise.
This company is the leading one to help Americans with visual problems, especially concerning education.
Alliance for Involvement in Education
When it comes to children, parents stand at the forefront. This company provides parents with psychological and professional help on visual impairments.
American House for the Blind
This publishing was created for blind people. If you need adapted resources and materials, contact them, and they'll surely help.
Association for Education of the Blind and Impaired
Even though living with a visual impairment is tough, it doesn't mean that people can't have a full life. This company helps to integrate blind people into society.
This establishment is situated in Illinois and is a great place for people with visual problems who are willing to get secondary education.
National Center for Children with Disabilities
This great organization provides comprehensive assistance to children with any visual disabilities.
American Foundation for Blind
If there's a need for assistance for you or anyone with a visual problem, this organization is definitely the right place to turn to.
Applications and instruments for students with visual impairments
Technologies are constantly evolving, and students with disabilities get lots of new opportunities. Below we will list the best apps and instruments which may significantly simplify visual impairments:
Talking Calculator. Open the app, dictate the mathematical operation that you want to conduct, and just listen to the answer!
Tap Tap See. This outstanding tool helps people with vision problems to see objects nearby. Just bring the phone to it, tap twice, and the tool will name the object;
Be My Eyes. This visual assistant uses a camera and tells you everything you need;
VIA by Braille Institute. With the help of this app, students with visual impairments can utilize over 500,000 applications for educational purposes;
Access Note. This application makes notes instead of you: open it and narrate everything you want to write down.
Scholarships for people with visual problems
We have collected the best scholarships for those who have visual disabilities and are looking for educational programs. Each of them has great opportunities with awards and grants, so there is definitely the one which suits you. Head to the official websites to learn more about the application process and deadlines.
Brother James Scholarship Program. This program aims to simplify the lives of students with vision problems. It provides grants which cover one year of tuition fees;
National Foundation for the Blind Program. Students from all over the country with eyesight loss can get a full or partial scholarship;
Lighthouse Guild Scholarship. The organization's main goal is to support students who want to get an education despite their disabilities. They offer scholarships for post-graduate and first-year scholars;
Help America See Scholarship. This scholarship helps students with impairments across the states;
Judy Nostrand Arts Scholarship. It is one of the best scholarships for visually disabled students who are willing to get a degree in arts, music, or writing;
William and Dorothy Scholarship Fund. These people have been helping students with visual disabilities to get post-secondary education for more than twenty years;
ACB scholarship. American Council of the Blind helps students with full eyesight loss to cover tuition fees;
Florence Harvey Memorial Scholarship. This program was created to help American talents with visual impairments by financing their education in colleges across the country;
Christian Services for the Blind. This scholarship was developed for students with impairments that come from Christian communities;
Nola Webb-McKinney Fund. This organization provides financial aid to students with partial or complete eyesight loss. At first, it was working only in Ohio but now supports students across the country.
Just a few clicks and your research proposal writing problems are SOLVED!
It may be extremely difficult to enter a college if a student has visual disabilities. Fortunately, technologies are constantly evolving, and there are numerous programs and applications which may significantly improve the quality of their lives.
Day after day, students with vision problems prove that they can do anything and that everything is possible. Even though the number of visually impaired students continues to grow, more colleges and organizations do their best to help them.