The Best Language Learning Apps for People of any Age and Experience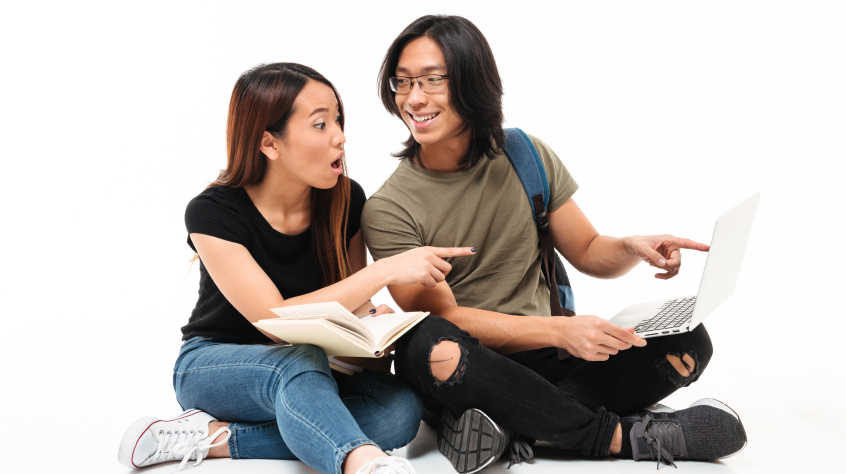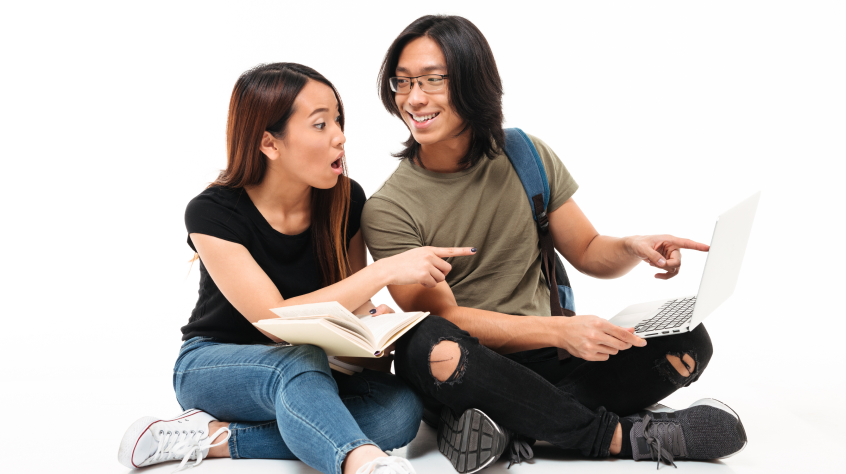 Have you always dreamed about speaking a foreign language? Years ago, you required tons of books and effort to get some skills. But thanks to modern technologies you can learn a new language wherever you are. This is your benefit and opportunity, so don't hesitate your chance to develop your own skills for a future job or private life.
Nowadays, coronavirus influences everyone on the planet. Most of us have free time and no plans for tomorrow. So why wouldn't we spend it effectively? You need only one great language learning application, and nothing else. It will help you build your vocabulary, improve grammar and spelling, and make your speaking awesome. Besides, using apps is much cheaper and comfortable than going to a special school.
So, this list of 10 the best language learning apps will help you to find the best assistant for your education. Pick up your favorite software and start your education!
Babbel – the best app that is similar to traditional online classes
Babbel is a very nice software for studying a new language because it is very similar to an online school. It helps you to avoid being too boring and too tired with it. When you start every new lesson, you will see its meaning, variations, pictures, and so on. All these elements allow you to remember the word or phrase better than simple notification.
There is a long list of useful features of Babbel. For example, it is great to see the words and phrases you have already learned beforehand. Such an approach helps you to return and repeat your vocabulary to make sure you know it like a pro. Also, this app is available with audio tips. If you enable the audio feature, you can listen to how to pronounce a word and repeat it after your virtual teacher.
The duration of one lesson is 15 minutes. This is the perfect length for getting new knowledge. You can start lessons during your break, before going to bed, or between meetings. It really helps not to be lazy. Use the special feature of Babbel to track your progress in education. It will motivate you to spend more time on learning.
Babbel is quite an affordable application. You may use it for free or choose a subscription. The one-month subscription costs $13, the six-month subscription will be $45, and the most beneficial package is for one year and costs $84.
Want to get A-grades for all your presentation speech making without spending much time and effort?
Mondly – the best app to learn specific words and phrases
When you open Mondly, you will see a very bright and colorful background. It seems that learning a foreign language with it is very fun, and that is true. Besides, this is not the one advantage of it. This software has numerous useful features without a premium subscription.
When you use it to learn a new word, the app will also show different conjunctions if you click on it. You will see not only a word to remember but also the picture, translation, examples, etc. Such simple features help to learn new words very fast.
Besides, don't worry about the right pronunciation. Mondly includes an instructor with a pleasant voice who pronounces words and phrases for you. You may repeat after the voice or not, do as you like. But it's better to train your mouth to pronounce unusual sounds.
As it was already said, you can enjoy numerous useful features of Mondly for free. But the premium version is very cool and affordable. Developers offer customers a great discount for premium subscription in the next 5 days. While a traditional fee for a premium subscription costs $480 for a year, you can get it for only $48. Besides special features, it also includes lessons for children.
Duolingo – the best app to learn different languages
When you open Duolingo for the first time, you will be impressed with the bright and intuitive interface. It's much pleasant to learn a new language with colorful pictures and notifications. But this app wouldn't become so popular only because of its interface. So yes, its direct educational features are awesome too.
Duolingo proposes you to choose several languages to learn at the same time. Just remember, that experts say you shouldn't pick up more than 2 lessons together. For example, pick up French and Italian and train your vocabulary for a month. Then you may change languages. But the app doesn't limit you with the number of languages.
The educational process includes quite short but efficient exercises. Besides, these exercises are similar to games. You will have fun while studying a new lesson. There is a great opportunity to repeat the skills you have already learned before. So don't forget to practice every day.
With Duolingo, you will motivate yourself to reach your goal with new language education. Use it for free or choose a monthly subscription at $10 to get access to Duolingo stories with audio tips.
Seeking dissertation writing service? – This is just the right place!
Memrise – the best app to start speaking casually
Casual speaking is a vitally important part of your education. It differs from academic language and allows talking to people simply and casually. That's why Memrise will suit your goals to be good at language education and casual speaking.
It uses short videos to demonstrate how local people communicate with each other. Such a simple and intuitive format helps to gain new skills very fast. You will be able to get acquainted not only with casual words and phrases but also with pronunciation and tone of voice.
Don't think it is too hard for you. Memrise allows you to see a word translation and its general meaning. If you want, you can start learning a casual language from the beginner stage or just improve your spot patterns with this software.
If you want to learn just several lessons a day, then a free app version will be enough for you. But you may get premium access to the lessons with a Memrise Pro. There are 3 packages: for a month at $9, for 3 months at $18, and for a year at $30.
Busuu – the best app to reach upper heights
Busuu is a very strong application with an individual approach to every user. When you open it for the first time, the system will ask you several important questions. For example, you will select the language you want to learn, describe your current level, define your goals, and so on. After filling your information, you can plan your daily schedule. Having a premium subscription, you will be able to create an individual plan and reach it day by day.
Busuu has a nice design with numerous useful remainders. For example, the app will remind you of your weaknesses and repeat important words with every new entrance. That's why this software will help you to improve your vocabulary.
In general, you may use Busuu for free. But with premium features, you will receive lots of advantages. For example, a pro package costs $6 per month if you buy the whole year. You may also pay an additional fee of $7 to get extra options.
Lirica – the best app for Spanish learning in a melodic way
Music-obsessed people know that listening to one song for days, you will learn its lyrics perfectly. It is fair, no matter the language of the song. And Lirica is the best language learning app that uses musical lyrics.
This app is dedicated to the Spanish language and teaches songs in Latin and reggaeton style. It has an absolutely unique approach in education that seems very easy and brings awesome results. If you are fed up with standard educational tools, then this application will be your savior.
With Lirica, you can learn both words and grammar. In addition, you will improve your spelling and find out more exciting information about Spanish culture. This app also shares interesting facts about the artist you are listening to at the moment.
Lirica has no free version. It costs $4 per month. But you can also get a free trial for one week. Nowadays, it proposes only Spanish, but developers said they plan to add more languages in the nearest future.
Here you can buy essays, coursework or case study writing.
Drops – the best app with visual tools
Drops is a quite easy and bright application with an exciting interface. Such a design helps a newbie to get more motivation for learning a foreign language. That's why its concept will be great for everyone who requires studying the language for a job or as a special program at college.
The app has quite a traditional approach to education. It shows you a word in a foreign language and English, demonstrates the picture, and pronounces it. If you wanted to learn Greek for a long time, then this is your chance. Besides, new languages are constantly adding, for example, Japanese is available too.
Also, there are a lot of great features at Drops. You can see your educational progress and statistics, repeat the words you have already learned, listen to the proper pronouncements, and so on. These options are absolutely free for all subscribers.
Drops has a free version and a premium subscription. If you want to use it for free, then you should wait 10 hours before opening a new lesson. If you want to avoid such a limit, then buy a premium package for $10 per month.
Language Learning with Netflix – the best app for screen fans
This is not a mobile application but a special extension for the browser. You can add it to your Chrome and use it as a language software. After you launch it, you will see the Netflix catalog. There are different TV-shows and movies, so it is easy to find your match there.
So first of all, you need to pick up a show from the endless catalog, depending on the language you are interested in. For example, if you want to learn Spanish, you need to select this language on the menu. Then you will see the list of available shows. If you are from the USA, then there are 306 movies and TV-series at the moment. So just pick up any title and click the red button 'Watch on Netflix'.
Netflix proposes you to see 2 types of subtitles at the moment. There are both your native language and the language you decided to learn. In addition, the words will be highlighted as they are pronounced. So you can read subtitles step-by-step.
Just don't forget that you can use the Language Learning with Netflix only when you already have a standard Netflix subscription. So keep your eye on it!
Pimsleur – the best app to learn a foreign language like a podcast
Pimsleur includes an unbelievable number of available languages. There are 51 options now! It uses a format that is similar to podcasts and has nice advantages for future students.
So once you choose the language you want to study, you will start a 30-minute lesson. You may listen to it online, download, and synchronize with Alexa. In addition, there is a special mode for a repeat, so you can improve your skills without looking at the display.
Pimsleur costs $15 per month for a subscription with audio. The premium package costs $20 per month and includes 12 the most popular options. Besides audio, there are also such tools as reading, challenges with personal roles, and flashcards. The trial version is available for 7 days.
Rosetta Stone – the best app for education for a wide audience
Rosetta Stone is not just an average name of the language learning app. It is definitely one of the most famous and efficient software since the 90s. Many adult people have been learning foreign languages with this software and still keep old disks with audio and video content at home.
Nowadays, Rosetta Stone has a much easier and intuitive approach in education. You don't need to buy numerous disks and collect lessons. Just install software on your mobile device and start your education. But as always, before you will require at least 30 minutes to complete a lesson.
The modern application of Rosetta Stone is very comfortable. You can change settings and customize them accordingly to your preferences. The program of every language is built with the experience of different foreign language experts so you can rely on this app.
There are lots of great features for people who want to learn a foreign language. For example, you can use your camera to get a fast translation of the word. You may enable Seek and Speak feature that is like a game challenge.
Another important benefit of Rosetta Stone is a great variety of subscriptions. Depending on the language you want to learn, there are different packages. Let's see several of the most popular plans for users. One of the most required subscriptions is Spanish for 3 months, which costs $27. Besides, a 6-month package will cost $20, and a one-year plan will be $15. There is also a special subscription to get unlimited access to all 25 languages. So you should review all Rosetta Stone proposals to pick up the most awesome one.
So, there are many different examples of software to study a new language. This list of the top 10 the best language learning apps will help you to make the right choice.